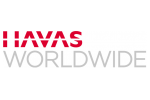 Havas Worldwide HQ,
New York
Follow
Update
200 Hudson Street
New York, New York 10013
United States
HAVAS LAUNCHES SOCIAL BUSINESS CONSULTANCY: HAVAS RE:PURPOSE
December 5, 2013
72% agree that business is failing to meet people's expectations
Havas today announced the launch of social business consultancy, Havas RE:PURPOSE, a further step in the Group's vision of Creating a Better Future.
Research in 20 countries conducted by Havas RE:PURPOSE shows 72% of people 18+ agree that companies are failing to deliver in terms of people, society, or the environment. Whilst a handful of large businesses are proving sustainability is a driver of commercial success, this new research highlights that the majority are not. The study shows that people are interested in purpose behind brands and they will act by buying or rejecting brands based on their knowledge.
Havas RE:PURPOSE is a cutting-edge, agenda-setting consultancy that will help institutions – corporations, governments, or non-profits to drive sustainability and social responsibility as a consumer-facing, commercial growth strategy in the face of growing demands from a broad base of consumers. It is one of the first agencies of its kind in the world.
Havas RE:PURPOSE builds further on Havas Group experience with purpose-oriented brands, including EDF, Mondelez and Veolia. The Group is also well known for providing successful marketing for respected non-profits including Malaria No More, the Prince's Rainforest Trust and Al Gore's Reality Drops.
The new study, launching in January 2014, links to Havas Media's Meaningful Brands, entering its 5th release. Meaningful Brands is the only global study to directly connect human wellbeing with brands at a business level, surveying 134,000 people in 23 countries, covering 700 brands.
David Jones, Havas Group CEO and Guardian Sustainable Business Leader of the Year 2013 said: "The key to the future of business is sustainable inclusive growth. Business can and must be a force for good and we have both a responsibility and an opportunity to find sustainable ways to operate and grow. Re:purpose is here to help business and brands to do this."
Havas Global Co-President, Kate Robertson has hired social business veteran Sharon Johnson to lead RE:PURPOSE. Umair Haque, author of New Capitalist Manifesto and Director of Havas Media Labs provides the new unit with strategic guidance and thought-leadership. Global creative expertise comes from leading Havas talent.
Kate Robertson said: "We know from extensive work with clients and experience with young people, the leaders of tomorrow, that business will have to deliver for people, planet and profit in the most transparent way if it is to succeed in the future. Havas RE:PURPOSE can help more of our clients achieve the new metrics of success."
Umair Haque said: "Corporations and all institutions now have to deliver to people in the hard terms of human wellbeing – or continue to be mistrusted and punished. In every single industry, across the globe, the most meaningful brands are out-performing their competitors in shareholder value terms. This is no coincidence. We built Havas RE:PURPOSE to help clients better deliver not just campaigns, but well being - through innovative products, services and experiences."
Sharon Johnson has worked in social innovations for the past 12 years, for corporates, global non-profits and Foundations, prior to which she was Strategy Director at Havas Worldwide Australia.
Havas RE:PURPOSE launches with offices in London, Madrid and New York, with plans to expand to additional main hubs to service a growing client base over the next two years.