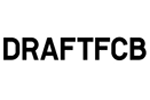 Inferno + Draftfcb,
London
Follow
Update
84 Eccleston Square
London SW1V 1PX
United Kingdom
Phone: 020 3048 0000
Fax: 020 3048 0400
Jamaica - "Postcards" - Inferno + Draftfcb
Postcards
Jamaica
Jamaica Tourist Board
Inferno + Draftfcb
United Kingdom
Postcards
| | |
| --- | --- |
| Product Category | Transport, Travel and Tourism |
| Date of First Broadcast/Publication | April 10, 2011 |
| Media Type | Television |
| | |
| --- | --- |
| Creative Director | Alistair Ross |
| Art Director | James White |
| Copywriter | Henry Finnegan |
| Director | Alexander Brown |
| Production Company | Davey Inc |
Concept
"Postcards" for Jamaican Tourist Board breaks the conventions of the category in not using footage of the tourist destination. Set against an uplifting reggae track, it captures the valiant efforts of British postal workers, as they battle through the worst of the British weather, to deliver giant postcards from British holidaymakers currently sunning themselves in tropical Jamaica. The giant postcards dramatise the idea that in Jamaica there is much, much more to do than just lie on a beach; in fact in classic British understatement, there's 'plenty to write home about,' as these giant postcards prove.
Problem
Jamaica has limited budgets to reach their audience in the UK. Combine this with a perception that it might be just another beach destination and you have a problem. We needed to create a film that broke the category convention of beautiful beach shots and engaging the British public with humour and wit.
Result
Postcards captures the idea that there is lots and lots to do in Jamaica - enough to fill giant postcards and send them home to friends and relatives. This idea allowed us to create a very British commercial yet clearly communicate the benefits of a holiday in Jamaica against the backdrop of the poor British winter weather.