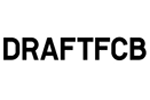 Inferno + Draftfcb,
London
Follow
Update
84 Eccleston Square
London SW1V 1PX
United Kingdom
Phone: 020 3048 0000
Fax: 020 3048 0400
Oreo - "Explanation" - Inferno + Draftfcb
Explanation
Oreo
Kraft Foods, Inc.
Inferno + Draftfcb
United Kingdom
Explanation
| | |
| --- | --- |
| Product Category | Biscuits, Bread, Crispbread |
| Date of First Broadcast/Publication | February 3, 2012 |
| Media Type | Television |
Story
To continue to drive base business to establish Oreo as a Family Favourite biscuit in the UK, Oreo is investing in a £4m campaign of TV and sampling activity.
Our latest TVC 'Explanation' brings to life the spirit of Oreo, the world's favourite biscuit. The 40" spot opens with a playful moment between a father and daughter at her impromptu tea party. The girl then teaches her Dad how to eat an Oreo following the world-famous 'Twist, Lick and Dunk' ritual. Dad eagerly listens whilst working out how best to get a biscuit for himself as his daughter jokingly tries to scupper his attempts. Failing to resist the temptation of the Oreo, the commercial ends with the Dad sneaking into the kitchen in the middle of the night only to be caught red handed raiding the Oreo pack by his very disappointed daughter! 
Concept
Parents have forgotten how much fun they can have when they share the world through the eyes of their children. The objective was to share a ritual and bring families together in a fun-filled way.
27% of parents feel that time playing with their children is becoming limited due to work pressures. Research shows that the average British family time together is squeezed into 49 minutes a day. Our target audience, mums, are concerned that in today's hectic world their children are missing out on a traditional childhood and true moments of family togetherness are becoming increasingly infrequent. One of her main worries is that the family doesn't spend much time together because of TV, computer games and so on.
Problem
Having launched Oreo in the UK 4 years ago, followed by 3 subsequent line extensions, it was time to go back to basics. Oreo holds a 1% value share of the market place and 36.6% family household penetration. However, there is still a long way to go to achieve the business ambition of 'becoming a family favourite'.
Our biggest problem? "Oreo isn't a family biscuit; it's only for my kids"
To become a UK family favourite biscuit to rival well established British brands we needed to overcome this perception. 
Result
After only 30 minutes on Facebook more than 400 people had already liked it. 
During first 2 weeks on air, the ad received approximately 28,000 views on YouTube.