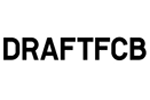 Inferno + Draftfcb,
London
Follow
Update
84 Eccleston Square
London SW1V 1PX
United Kingdom
Phone: 020 3048 0000
Fax: 020 3048 0400
DRAFTFCB launches Nivea's summer of closeness campaign
May 31, 2012
LONDON, May 30th 2012 – NIVEA is getting into the spirit of the great British summer with its campaign promoting its entire range.

Tying into the Olympics and Queen's Jubilee celebrations, Draftfcb London will launch six 10" TV spots and five 10" idents that will run from May 28 until August 12.
"NIVEA are playing a part in bringing people together and feeling good about themselves and their relationships during one of Britain's most memorable summers yet," said Alistair Ross, Draftfcb's head of creative.

The spots capture BBQs, camping, street parties and other activities with a distinctive British feel to them. A Facebook page will also encourage consumers to enter a competition to win £500 to go towards their own street party.