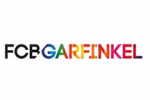 FCB Garfinkel,
New York
Follow
Update
100 West 33rd Street
New York, New York 10001-2900
United States
Phone: 212 885-3000
Fax: 212 885-3300
Changing of the Guard at Draftfcb New York
January 25, 2013
Draftfcb Argentina Phenom Takes Creative Reins;
Global CMO Assumes Acting Managing Director Role
NEW YORK, Jan. 25, 2013 – The creative genius behind Argentina's most awarded agency at the 2012 International Cannes Lions Festival is moving to the USA to helm Draftfcb New York's creative operations. He will partner with Debra Coughlin, global CMO of Draftfcb, who has been appointed to lead the New York office on an interim basis as acting managing director while a search for the post is underway.
Javier Campopiano, whose campaigns for brands including Oreo, Citric, Banco Macro, +vision, Club Social, JVC, ZonaJobs, KY Gel, Compumundo and Piero have won both business and advertising awards this year – while usually ranking on Creativity Magazine's "Ad Critic" Top 20 – is assuming the chief creative officer role that has been vacant since early 2012. He officially begins his role Feb. 4.
Since being named ECD of Draftfcb Argentina in 2010, Campopiano has proven to be a creative fire power across Draftfcb's global network. His inspiring leadership and high creative standards led to his being named regional creative director for Draftfcb Latin America in 2011, and prepared him for this next career step.
"At his core, Javi is a gifted and witty storyteller who is also a great strategist. He's a master at eliciting emotion, which often leads to unexpected work that resonates with people and tangibly changes their behavior. He also has a great sense of design," said Laurence Boschetto, global CEO and president of Draftfcb. "Our New York clients should greatly benefit from his involvement on their business, while our staff should be inspired to create even better work."
Campopiano joins Coughlin, a primary architect of Mastercard's "Priceless" campaign during her tenure as SVP of global brand building at Mastercard and who later served as CMO of Citigroup's Citi Card unit.
"Debra is a proven leader with experience on both the client and agency side who also has a deep understanding of Draftfcb as our global CMO. And as someone with responsibilities for our global capabilities team, she is also able to quickly marshal network resources when necessary. All of this makes her uniquely qualified to partner with Javi," said Boschetto. "They are both team-building brand stewards with legacies of elevating companies via award-winning creative campaigns that cross cultures and platforms."
Dana Maiman, CEO and president of the Draftfcb Healthcare family of companies, who had served a dual role as the president of the New York general agency since 2010, will now focus on replicating the company's domestic healthcare success globally. Draftfcb Healthcare, which in September acquired Hudson Global, a Tarrytown, N.Y.-based pharmaceutical marketing company to augment its medical education and integrated technology offering, is now forming an alliance with the Argon Network, a coalition of 22 healthcare agencies spanning Europe, Asia, the Middle East and South America. The alliance is designed to provide clients with a global network solution for their brands. Maiman is also securing further mergers and acquisitions opportunities outside the U.S.
Boschetto said Maiman's full attention on one of parent Interpublic Group's top performing healthcare brands will benefit clients' as well as the network and holding company's bottom lines. "Dana's leadership of the Draftfcb Healthcare portfolio has been inspiring to witness. The company has grown tremendously over the past decade, both in size and in creative reputation. With Dana now focusing 100% on healthcare, that upward trajectory is assured."
Clients currently on the healthcare roster include Abbvie, Amgen, Boehringer/Ingelheim, Bristol-Myers Squibb, Johnson & Johnson, Genentech/Roche, Lilly, Medtronic,Merck and Novartis, among many others.
Under Maiman's watch, Draftfcb New York landed two anti-tobacco assignments from the FDA, the SeaWorld, Busch Gardens and Amtrak accounts, work from Fidelity Investments, more from the U.S. Census and retained the Jamaica Tourist Board business after a government-mandated review.
Back in Argentina, Campopiano has been succeeded as Executive Creative Director by his hand-selected #2, Tony Waissmann, who was recruited to the agency in 2010 from EURORSCG.
While Campopiano will continue his global creative responsibilities for the Club Social and TUC brands marketed by Mondelez International in New York, his duties as regional creative director on those brands are transitioning to Max Geraldo, executive creative director at Giovanni + Draftfcb in Brazil. Geraldo joined the Brazilian agency in 2012 from Lew'Lara.
In the near term, Geraldo will also partner with fellow Brazilian ECD Joanna Monteiro as acting co-regional creative directors for Latin America. Monteiro joined Giovanni+ Draftfcb in 2012 from Africa Agency.
"The fact that Javi has been recruited from Latin America for an important role in New York speaks to the great strides and the high regard our region has earned in the eyes of the global advertising community," said Aurelio Lopes, regional president of Draftfcb Latin America. "Like any great leader, Javi has recruited, mentored and inspired great talent in the region to succeed him and they will continue to build upon the very strong example he has set."
####