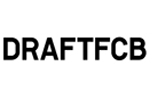 Draftfcb Worldwide,
New York
Follow
Update
100 West 33rd Street
New York, New York 10001-2900
United States
Phone: 212 885-3000
Fax: 212 885-3300
Taco Bell - "Operation Alaska" - Draftfcb Worldwide
Operation Alaska
Taco Bell
Taco Bell
Draftfcb Worldwide
United States
Operation Alaska
| | |
| --- | --- |
| Product Category | Restaurants & Fast Food |
| Media Type | Interactive |
Story
In the remote, small town of Bethel, Alaska someone played an elaborate joke on the entire community. They spread rumors via signs and a fake phone number that Taco Bell was opening in Bethel. When the town found out it was a hoax, they were crushed. This gave us a chance to prove what "Live Más" is all about. So, on Sunday, July 1st, a helicopter airlifted in a Taco Bell truck equipped to serve enough Doritos Locos Tacos to feed the whole town. There's nothing like 10,000 free tacos to make things right.