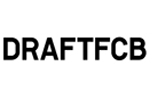 Draftfcb Worldwide,
New York
100 West 33rd Street
New York, New York 10001-2900
United States
Phone: 212 885-3000
Fax: 212 885-3300
Country Phone Code: 1
Number of Employees: 9000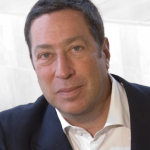 Howard Draft
Executive Chairman
Howard Draft is a visionary entrepreneur who has navigated his way through multiple marketing revolutions. In 2006, he was named Chairman and CEO of Draftfcb, an entity that brought together Draft and FCB, each an acknowledged industry leader. The resulting agency has more than 9,000 employees spanning 90 markets worldwide. Today, as Executive Chairman, Howard is responsible for setting the organization's strategic direction, managing key client relationships with such major marketers as Beiersdorf, Kraft, Yum! Brands and State Farm, new business development and industry outreach.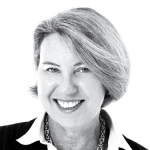 Debra Coughlin
Global Chief Marketing Officer
Debra is an award-winning brand marketer whose career is a series of successes on both agency and client sides. Her work in domestic and international marketing and advertising for such iconic brands as MasterCard, Colgate, Advil and Jell-O have garnered awards that include the inaugural Grand Effie, Gold Effies, and Cannes Lions. At Draftfcb, Debra aligns offerings in the network's top markets worldwide to ensure seamless integration and leads the agency's Global Capabilities team, as well as the development, evolution and promotion of new and existing Draftfcb proprietary tools and intellectual property.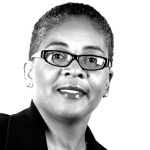 Vita Harris
Chief Strategy Officer
As Chief Strategy Officer at Draftfcb, Vita is responsible for the overall direction of strategy, planning and research at the agency. And as part of the leadership team, she is charged with driving agency and client successes, as well as cultivating new business opportunities. In recognition of her vast accomplishments, Vita was named one of The Network Journal's "25 Influential Black Women in Business," recognized as a 2010 ADCOLOR Award Legend, and was cited in the 2011 Power Issue of Black Enterprise as one of its "Top Executives in Marketing and Advertising."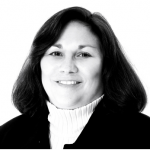 Liz Deutch
Global Director of Customer Engagement
Liz is the Global Director of Customer Engagement at Draftfcb and a member of the agency's Global Capabilities team. She is responsible for enhancing Draftfcb's relationship marketing model by driving cross-channel customer engagement and advocacy.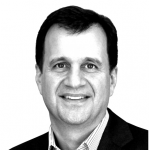 Peter has a track record of creating opportunities that improve market share, business performance and company value. As global chief of staff, he focuses on providing strategic counsel to ensure the agency's overall health and profitability, as well as M&A and business development activity.