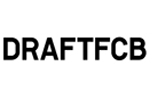 Draftfcb Worldwide,
New York
Follow
Update
100 West 33rd Street
New York, New York 10001-2900
United States
Phone: 212 885-3000
Fax: 212 885-3300
Number of Employees: 8000
Carter Murray is known for his passion at championing his clients' businesses, his teams and their work. Based in New York, Carter is responsible for overseeing Draftfcb's offices in 90 countries worldwide.

 Carter has extensive experience helping clients develop and manage brands across all marketing disciplines. He previously served as president and chief executive officer of Y&R Advertising North America.

Prior to that, he served as chief marketing officer and as a worldwide account director at Publicis Worldwide, based in Paris. Carter is skilled at working with diverse groups to create a cohesive culture that over-delivers and out-performs for the agencies and brands he stewards.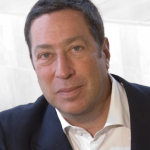 Howard Draft
Executive Chairman
Howard Draft is a visionary entrepreneur who has navigated his way through multiple marketing revolutions. In 2006, he was named Chairman and CEO of Draftfcb, an entity that brought together Draft and FCB, each an acknowledged industry leader. The resulting agency has more than 8,000 employees spanning 90 markets worldwide. Today, as Executive Chairman, Howard is responsible for setting the organization's strategic direction, managing key client relationships, new business development and industry outreach.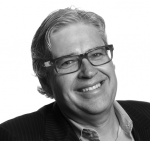 Jonathan Harries
Vice Chairman, Global Chief Creative Officer
As global chief creative officer for Draftfcb, Jonathan partners with global CEO Carter Murray to ensure that the worldwide marketing communications network attracts and retains an unfair share of creative talent and never rests when it comes to getting the best creative solutions in front of clients and prospects. Jonathan also leads the agency's Global Creative Council.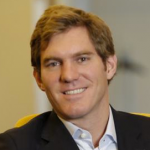 Sebastien Desclee
President, International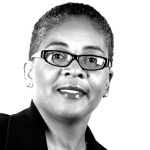 Vita Harris
Chief Strategy Officer
As Chief Strategy Officer at Draftfcb, Vita is responsible for the overall direction of strategy, planning and research at the agency. And as part of the leadership team, she is charged with driving agency and client successes, as well as cultivating new business opportunities. In recognition of her vast accomplishments, Vita was named one of The Network Journal's "25 Influential Black Women in Business," recognized as a 2010 ADCOLOR Award Legend, and was cited in the 2011 Power Issue of Black Enterprise as one of its "Top Executives in Marketing and Advertising."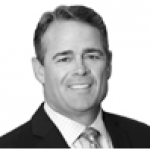 As CMO of Draftfcb for North America, Chris Shumaker works closely with business development teams in New York, Chicago, L.A., San Francisco and Canada to identify and win new business for the fully integrated marketing communications agency. Chris was a founding member of the American Association of Advertising Agencies New Business Committee, which produced the 4A's first national New Business Summit. He has also served on the boards of the Richmond chapter of The American Marketing Association and The Advertising Club of Richmond.