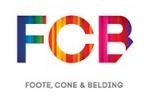 FCB Worldwide,
New York
Follow
Update
100 West 33rd Street
New York, New York 10001-2900
United States
Phone: 212 885-3000
Fax: 212 885-3300
Engen Primax Unleaded Offers Motorists The Best Of Both Worlds
November 11, 2012
November marks the highly anticipated launch of Engen Primax Unleaded, petrol anticipated to shake up the fuel industry by offering motorists two key benefits – performance and fuel economy – in one.
The fuel launch follows market research conducted by Engen, which found that petrol motorists were tired of choosing between fuels with only one benefit.
"In the past, motorists would have to choose Brand A's economical petrol or Brand B's performance petrol," said Lesley McDonough, Engen Group Brand Manager. "Engen Primax Unleaded offers the consumer state-of-the-art detergency, superior performance and improved driving economy in one complete package."
The fuel launch is supported by a far-reaching advertising campaign produced by Draftfcb Cape Town.
"It's hard to imagine what Engen Primax Unleaded does to a car engine," said Mike Barnwell, Executive Creative Director at Draftfcb Cape Town. "So we decided to explain with the help of a little demonstration."
"To show off the two key benefits of Engen Primax Unleaded, we decided to create a hybrid car with a difference," added Aaron Harris, Creative Director at Draftfcb Cape Town. "The result is a vehicle that has the V6 engine of a performance car with the frugal fuel tank of an economy car."
The resulting TV commercial, which aired across a variety of channels on November 11, features a team of technicians cutting two cars in half and reassembling them into a single vehicle that combines the best of both - with the front of a performance car and the rear of an economical runaround.
View the 30 second commercial plus a longer 70 second version at these links:
http://youtu.be/3eNMTpGoYRw, http://youtu.be/mAOdocHKl6U
.
"There was never any question about us creating the car for real. We all agreed that the car had to be fully functional," said Mike Barnwell. "We're planning to take the hybrid car on a cross-country tour, making appearances at Engen forecourts and motor shows across South Africa."
About Engen
Engen Petroleum Limited, a subsidiary of Malaysian national oil and gas company PETRONAS, is an African energy company that refines crude oil, markets petroleum products and provides convenience services through an extensive retail network. Engen has a significant presence in 20 countries in Sub Saharan Africa and the Indian Ocean Islands. The company also exports its products to various other territories.
About Draftfcb
With an equal focus on creativity and accountability, Draftfcb is committed to producing brilliant ideas that change consumer behaviour. As a global, fully integrated marketing communications agency operating against a single P&L, Draftfcb provides clients with highly collaborative, channel-neutral thinking that delivers engagement and, most importantly, action. With nearly 140 years of combined expertise, Draftfcb has roots in both consumer advertising and behavioral, data-driven direct marketing. The agency's corporate leadership team includes Howard Draft, executive chairman; Laurence Boschetto, CEO and president; Jonathan Harries, vice chairman emeritus & executive advisor, global creative; and Neil Miller, chief operating officer. The Draftfcb network spans 150 offices in 90 countries and employs nearly 9,000 people. The agency is part of the Interpublic Group of Companies (NYSE:IPG). For more information, visit
www.draftfcb.com