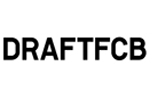 Draftfcb Worldwide,
New York
Follow
Update
100 West 33rd Street
New York, New York 10001-2900
United States
Phone: 212 885-3000
Fax: 212 885-3300
HOWARD DRAFT HONORED WITH LIFETIME ACHIEVEMENT AWARD AT CHINA'S 5TH ROI FESTIVAL
November 14, 2012
Draftfcb Executive Chairman Howard Draft is being honored this week by the ROI Festival in China with a lifetime achievement award, presented by Mr Li Dongsheng, president of the Chinese Advertising Association.
"What this festival celebrates -- Return on Investment -- is near and dear to my heart, as well as to the marketers and agencies that make up our industry. I've built my career on a foundation of ROI and creativity," said Draft. "This makes the recognition all the more special and I'd like to thank the Festival for this honor."
Throughout his career, Draft has earned honors from his peers both within the advertising industry and the business community, being named one of the "50 Business Leaders Who Matter" by Business 2.0 and listed among "
The 50 Who Matter Now
" by CNN Money.
In July 2008, he was named "International Advertising Man of the Year" at the Pubblicità e Successo awards and in May 2010, he
was recognized with the Mac Dane Award for Humanitarian Excellence
by the UJA-Federation of New York, which is awarded annually to a member of the advertising community who has enhanced the lives of others in the worldwide community. In September of the same year, the Chicago Advertising Federation honored him with its Silver Medal Career Achievement Award and the following month, he was elected to the Direct Marketing Association's Hall of Fame.
The award ceremony took place at the end of the first day of China's ROI Festival where Mr. Draft served as the Festival's 5th 'Gold Reward' speaker – an honorary spot during which he addressed where the industry is headed and what it can do to prepare for it.
The session ended with Mr. Draft being joined onstage by Draftfcb Greater China's CEO and Chairwoman Pully Chau, Mr Li Ya, founder of Phoenix Cable TV, and MC Olivia Xu to continue the discussion on how marketers and agencies operating in China can best cast their organizations with people equally focused on creativity and ROI.
About Draftfcb
With an equal focus on creativity and accountability, Draftfcb is committed to producing brilliant ideas that change consumer behavior. As a global, fully integrated marketing communications agency operating against a single P&L, Draftfcb provides clients with highly collaborative, channel-neutral thinking that delivers engagement and, most importantly, action. With nearly 140 years of combined expertise, Draftfcb has roots in both consumer advertising and behavioral, data-driven direct marketing. The agency's corporate leadership team includes Howard Draft, executive chairman; Laurence Boschetto, CEO and president; Jonathan Harries, vice chairman emeritus & executive advisor, global creative; and Neil Miller, chief operating officer. The Draftfcb network spans 150 offices in 90 countries and employs nearly 9,000 people. The agency is part of the Interpublic Group of Companies (NYSE:IPG). For more information, visit
www.draftfcb.com