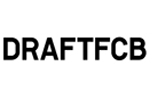 Draftfcb Worldwide,
New York
Follow
Update
100 West 33rd Street
New York, New York 10001-2900
United States
Phone: 212 885-3000
Fax: 212 885-3300
Graham Johnson Appointed Director of Digital Operations, Draftfcb New York
November 19, 2012
Draftfcb is pleased to announce that Graham Johnson has been appointed director, digital operations, in New York. Johnson will report to Linda Wu, chief operating officer, Draftfcb, and will work closely with all our agency disciplines to advance our digital capabilities.
Johnson has nearly 15 years of operational, digital, and programming experience for online and multimedia companies. Recently, as chief operating officer of Heavy, a leading online men's destination site, Johnson oversaw operational and fiscal growth. He led product and technology groups in building publishing platforms, and introduced new strategies to editorial and social media marketing teams.
Prior to Heavy, Johnson was executive producer of digital at MTV where he developed and oversaw the creation of MTV Overdrive, the first broadband video platform for Viacom. As head of interactive programming and an executive producer at Fuse TV, Johnson created a daily, live studio show that integrated feedback from the audience via the website in real time. He also managed the interactive campaigns for notable record labels and artists including Madonna and the Flaming Lips, and worked in tandem with advertising agencies including Arnold Worldwide and Ogilvy & Mather.
Johnson started his career in the late '90s as an account manager at Agency.com. Sprint and Nike were among the brands that benefited under his guidance. He helped the phone giant introduce DSL service and led Nike's redesign of a multi-lingual site for the Brazilian National Football team. At Rare Medium, Graham helped XM Satellite Radio build its consumer site from the ground up, helping to launch a new company in a new industry.
"Graham's work is exceptional and we are thrilled to add his digital know-how and expertise to our team," Wu said.
About Draftfcb
With an equal focus on creativity and accountability, Draftfcb is committed to producing brilliant ideas that change consumer behavior. As a global, fully integrated marketing communications agency operating against a single P&L, Draftfcb provides clients with highly collaborative, channel-neutral thinking that delivers engagement and, most importantly, action. With nearly 140 years of combined expertise, Draftfcb has roots in both consumer advertising and behavioral, data-driven direct marketing. The agency's corporate leadership team includes Howard Draft, executive chairman; Laurence Boschetto, CEO and president; Jonathan Harries, vice chairman emeritus & executive advisor, global creative; and Neil Miller, chief operating officer. The Draftfcb network spans 150 offices in 90 countries and employs nearly 9,000 people. The agency is part of the Interpublic Group of Companies (NYSE:IPG). For more information, visit
www.draftfcb.com
.