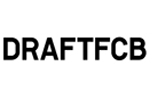 Draftfcb Worldwide,
New York
Follow
Update
100 West 33rd Street
New York, New York 10001-2900
United States
Phone: 212 885-3000
Fax: 212 885-3300
Amtrak Taps Draftfcb to Tout Train Travel; Build On Record-Setting Year
November 29, 2012
Amid an unprecedented increase in train ridership, Amtrak has tapped Draftfcb New York as its national advertising agency of record to support the continued expansion of its customer base. Amtrak trains carried 31.2 million passengers in the fiscal year ending in September, the highest annual ridership since the railroad was formed in 1971. The nation's intercity passenger rail operator has about 21,000 route miles in 46 states, including the District of Columbia and three Canadian provinces, with more than 300 trains a day to more than 500 destinations.
Draftfcb was awarded the business for all Amtrak services after a standard review for the advertising account. The fully integrated assignment covers traditional advertising, digital marketing, and media planning and buying as well as partnerships, promotions and industry alliance support. Arnold Worldwide Arlington, Virginia was Amtrak's previous agency of record.
"As more consumers experience the comfort, convenience and other benefits of Amtrak train travel, we expect these numbers to continue to grow," said David Lim, Amtrak's Chief marketing Officer. "We are continually improving our infrastructure and equipment to meet the needs of our growing ridership and investing in multiple projects that will enhance our customers' experience. We believe Draftfcb has the creative and strategic firepower to help us communicate these benefits, while attracting more new riders to Amtrak across the board."
Amtrak ridership grew 3.5 percent over the past 12 months compared with the previous budget year, and ticket revenue jumped 6.8 percent to an all-time best of $2.02 billion. Ridership has increased every year but one over the past decade, and is up almost 50 percent from 2000.
A new campaign to help those numbers continue to soar is set to break in 2013. Draftfcb will support Amtrak's extensive national long distance train services as well as the popular high-speed Acela Express and Northeast Regional services in the heavily traveled Northeast Corridor.
"The benefits of train travel are enormous," said Jeff Tarakajian, EVP, client services at Draftfcb New York. "In addition to being a more eco-friendly mode of transportation, it's quiet simply a much nicer and relaxing way to travel. We're thrilled to promote these great services to travelers across the country."
About Amtrak
Amtrak is America's Railroad, the nation's intercity passenger rail service and its high-speed rail operator. A record 31.2 million passengers traveled on Amtrak in FY 2012 on more than 300 daily trains – at speeds up to 150 mph (241 kph) – that connect 46 states, the District of Columbia and three Canadian Providences. Amtrak operates intercity trains in partnership with 15 states and contracts with 13 commuter rail agencies to provide a variety of services. Enjoy the journey at Amtrak.com or call 800-USA-RAIL for schedules, fares and more information. Join us on
facebook.com/Amtrak
and follow us at
twitter.com/Amtrak
.
About Draftfcb
With an equal focus on creativity and accountability, Draftfcb is committed to producing brilliant ideas that change consumer behavior. As a global, fully integrated marketing communications agency operating against a single P&L, Draftfcb provides clients with highly collaborative, channel-neutral thinking that delivers engagement and, most importantly, action. With nearly 140 years of combined expertise, Draftfcb has roots in both consumer advertising and behavioral, data-driven direct marketing. The agency's corporate leadership team includes Howard Draft, executive chairman; Laurence Boschetto, CEO and president; Jonathan Harries, vice chairman emeritus & executive advisor, global creative; and Neil Miller, chief operating officer. The Draftfcb network spans 150 offices in 90 countries and employs nearly 9,000 people. The agency is part of the Interpublic Group of Companies (NYSE:IPG). For more information, visit
www.draftfcb.com
.