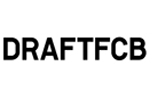 Draftfcb Worldwide,
New York
Follow
Update
100 West 33rd Street
New York, New York 10001-2900
United States
Phone: 212 885-3000
Fax: 212 885-3300
DRAFTFCB RECOGNISED AS ONE OF NEW ZEALAND'S BEST WORKPLACES FOR SECOND YEAR RUNNING
December 4, 2012
Draftfcb Auckland, has been acknowledged as one of the best places to work in a national survey appraising employee happiness and engagement.

For the second year in a row, Draftfcb, which employs 220 full time staff, has placed in the top ten in the Medium – Large Workplace Category in the Kenexa Best Workplaces Survey (previously JRA Best Places to Work).

Draftfcb Australia and New Zealand Chairman & Group CEO, Bryan Crawford, says making the top ten again is a result of the agency's commitment to offering a positive workplace for employees.

"The creativity, energy and passion our people bring to Draftfcbis at the core of the success of our agency, and we are continually working to attract and retain the best and brightest talent through building a positive working environment for our team.

"It is rewarding to see our ongoing efforts to provide a stimulating and enjoyable workplace represented through our top ten placing in the Kenexa Best Workplaces Survey for the second year running."

The Kenexa Best Workplaces Survey is New Zealand's most definitive assessment of employers, with participating organisations being judged by their own employees through a confidential workplace engagement survey.

"The predominant response from our employees was that the people and culture here at DraftFCB are what makes our organisation a great place to work, and that this forms a strong sense of community which fosters creativity and collaboration," says Crawford.

"There is no greater measure of a workplace than the thoughts and experiences of the people that work there, and it is fantastic that our people regard the culture at Draftfcbas highly as we regard their contribution to our organisation."

The Kenexa Best Workplaces Survey 2012 attracted entries from 289 companies throughout New Zealand.

About DraftFCB Australia/New Zealand
• DraftFCB creates change.
• Whether through tactical campaigns, long-term brand strategies or social change projects, DraftFCB has extensive experience in helping organisations change brand perceptions, achieve significant commercial success, or dramatically shifted social norms.
• As a full service integrated agency our clients enjoy the benefit of open and active collaboration across multiple disciplines to deliver better communications solutions.
• DraftFCB ANZ is one of the region's top marketing and communications agencies, and is part of the DraftFCB Worldwide network. With offices in Sydney, Auckland and Wellington the agency has an extensive list of clients in the automotive, retail, government, media and FMCG sectors.
• DraftFCB is a subsidiary of the Interpublic Group of Companies, a US public listed company that also owns Lowe Worldwide and McCann Erickson Worldwide.
• 2009 & 2011 CAANZ Media Agency of the Year
• 2010 Agency of the Year
• Most awarded Agency at 2011 RSVP awards and EFFIES awards

What do you want to change?