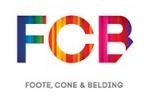 FCB Worldwide,
New York
Follow
Update
100 West 33rd Street
New York, New York 10001-2900
United States
Phone: 212 885-3000
Fax: 212 885-3300
NIVEA BABY RANGE TO RE-LAUNCH IN 29 COUNTRIES
December 5, 2012
Draftfcb, the lead global creative agency for Beiersdorf, have launched a new multi-channel campaign to re-launch the NIVEA Baby range in 29 countries across Europe, Middle East, Latin America and Asia Pacific.
"With more than 100 years of baby skin care experience, NIVEA offers a range of products that deliver mildest care and mildest protection especially for baby skin. The entire NIVEA Baby range is now re-launching with a new packaging and communication strategy," commented Katarzyna Gola, Corporate Marketing Director at Beiersdorf. "NIVEA's skin care expertise and brand values such as trust, family and quality are strong assets to create trust among parents and parents-to-be."
The campaign is predominantly aimed at first time mums, emphasising what matters most to them: their baby's happiness. It shows the special mother-child bond that is heightened by caring rituals of loving words, happy smiles and a gentle touch. It is these rites which NIVEA Baby is committed to support by protecting delicate skin.
Bernd Bender-Asbeck, creative director at Draftfcb in Hamburg, said, "Our campaign conveys that baby care goes far beyond the functional – it's intense, emotional and can be great fun for mother and child."
The concept runs across print, POS and digital. Materials including brochures and baby massage instruction cards will also be distributed in countries where endorsements by professional target groups, such as doctors, nurses and midwives, are planned. The online and website component of the campaign was created by Blast Radius.
About Beiersdorf AG
Cosmetics company Beiersdorf AG is based in Hamburg, Germany, and has around 17,000 employees worldwide. Its sales in 2011 amounted to €5.633 billion. The company has been listed on the DAX since December 2008 and holds NIVEA, World's No.1 Skin Care Brand*. Other names in its successful international brand portfolio include Eucerin, La Prairie, Labello, 8x4, and Hansaplast. Subsidiary tesa SE is one of the world's leading producers of self-adhesive products and system solutions for industry, craft businesses, and consumers. Beiersdorf has 130 years of skin care experience and is known for its innovative and high-quality products.
*Source: Euromonitor International Limited; NIVEA by global brand name in the categories Body Care, Face Care and Hand Care; in retail value terms, 2011
About Draftfcb
With an equal focus on creativity and accountability, Draftfcb is committed to producing brilliant ideas that change consumer behavior. As a global, fully integrated marketing communications agency operating against a single P&L, Draftfcb provides clients with highly collaborative, channel-neutral thinking that delivers engagement and, most importantly, action. With nearly 140 years of combined expertise, Draftfcb has roots in both consumer advertising and behavioral, data-driven direct marketing. The agency's corporate leadership team includes Howard Draft, executive chairman; Laurence Boschetto, CEO and president; Jonathan Harries, vice chairman emeritus & executive advisor, global creative; and Neil Miller, chief operating officer. The Draftfcb network spans 150 offices in 90 countries and employs nearly 9,000 people. The agency is part of the Interpublic Group of Companies (NYSE:IPG). For more information, visit
www.draftfcb.com
.