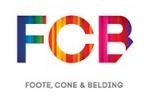 FCB Worldwide,
New York
Follow
Update
100 West 33rd Street
New York, New York 10001-2900
United States
Phone: 212 885-3000
Fax: 212 885-3300
RESCUE DOGS TAKE TO THE WHEEL TO DRIVE ADOPTIONS
December 5, 2012
New Zealanders have a great track record for creating world firsts. Sir Edmund Hillary was the first to climb Mt Everest, Kate Sheppard was the first to secure the vote for women and Kiwis were the first to take bungee jumping to the world.
And now on December 10, another Kiwi – Porter, a 10 month old Beardie Cross from SPCA Auckland – is set to make the ambitious attempt to drive a car, live on New Zealand television.
MINI wanted to help SPCA Auckland change some common misconceptions about rescue dogs, so they decided, with the help of acclaimed animal trainer Mark Vette and team, to teach three SPCA dogs to drive a MINI Countryman to showcase just how intelligent SPCA rescue dogs are. The training has taken place over the last eight weeks with the dogs set to do their official test drive on Monday 10 December, live on Campbell Live.
"Driving a car actively demonstrates to potential rescue dog adopters that you can teach an old dog new tricks. The dogs have achieved amazing things in eight short weeks of training, which really shows with the right environment just how much potential all dogs from the SPCA have as family pets," says Christine Kalin, SPCA Auckland CEO.
The project, a collaboration between SPCA Auckland, renowned animal trainer Mark Vette from Animals on Q and MINI New Zealand began just two months ago when three SPCA rescue dogs; Monty, Porter and Ginny were selected from SPCA Auckland. They were rehoused at Animal on Q headquarters and began the doggy driver training process.
Commenting on the training, Mark Vette said, "Monty, Porter and Ginny are great dogs each with their own distinct personality. You wouldn't believe any dog could learn to drive a car on its own and the way all three SPCA rescue dogs have taken to training really does prove that intelligent creatures adapt to the situation they're in. It really is remarkable."
Simonne Mearns, MINI Brand Manager New Zealand says MINI has a history of supporting SPCA and wanted to continue that support this year. "This is a fun campaign but we hope it will seriously encourage people to consider SPCA dogs for pets, we want this campaign to raise SPCA awareness and drive adoptions. The MINI Countryman has been modified to suit operation by paws and will be reverted and available for sale after the campaign," she said.
New Zealanders can find out more about the dogs by visiting
drivingdogs.co.nz
where they can meet Monty, Porter and Ginny online, watch videos of the training, and find out about their local SPCA and how they can adopt.
"Ultimately the aim is that an SPCA rescue dog will become top of mind and top choice for people thinking of adopting a pet," says Kalin. "We've seen many people rewarded by the gratefulness of an SPCA rescue dog after adoption and we hope all New Zealanders consider the SPCA as an adoption option."
Notes to editors:
• Tune in to Campbell Live on December 10th to find out if Monty, Porter or Ginny will succeed in becoming the first dog to drive a car on its own – live on TV.
• Visit
drivingdogs.co.nz
to see videos of the dogs learning to drive and to find out more about your local SPCA and how to adopt.
• The Auckland SPCA cares for over 18,000 Animals each year.
• Earlier this year the city of Los Angeles made headlines when it became the largest US city to ban pet shops from selling dogs, cats and rabbits bought from commercial breeders in the hopes that more rescue animals will be sold.
• The trend to adopt rescue dogs has been growing worldwide with the likes of celebrities George Clooney, Justin Bieber, Sandra Bullock, Drew Barrymore and Orlando Bloom among others all adopting rescue dogs and putting their name to the cause.
About SPCA
Every year, the SPCA need to find homes for thousands of dogs just like Porter, Monty and Ginny – dogs who have been abused, abandoned, or just forgotten. They may be a mixed up, motley bunch but they're all smart and they're all lovable. In any given week at SPCA Auckland, there's anything from 50 to 100 dogs looking for a loving home.
When you adopt an SPCA dog, you won't just be rescuing a highly intelligent animal in need, you'll save some money too. SPCA adoption fees cover de-sexing, initial vaccinations, worm and flea treatment, micro-chipping and registration fees (if you're in Auckland).
Visit
drivingdogs.co.nz
to learn more about adopting a dog from the SPCA and to find your nearest SPCA.
About Draftfcb
With an equal focus on creativity and accountability, Draftfcb is committed to producing brilliant ideas that change consumer behavior. As a global, fully integrated marketing communications agency operating against a single P&L, Draftfcb provides clients with highly collaborative, channel-neutral thinking that delivers engagement and, most importantly, action. With nearly 140 years of combined expertise, Draftfcb has roots in both consumer advertising and behavioral, data-driven direct marketing. The agency's corporate leadership team includes Howard Draft, executive chairman; Laurence Boschetto, CEO and president; Jonathan Harries, vice chairman emeritus & executive advisor, global creative; and Neil Miller, chief operating officer. The Draftfcb network spans 150 offices in 90 countries and employs nearly 9,000 people. The agency is part of the Interpublic Group of Companies (NYSE:IPG). For more information, visit
www.draftfcb.com
.