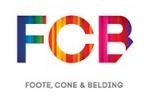 FCB Worldwide,
New York
Follow
Update
100 West 33rd Street
New York, New York 10001-2900
United States
Phone: 212 885-3000
Fax: 212 885-3300
SPCA dogs take to the wheel of a MINI Countryman to drive adoptions
December 10, 2012
Monty, Porter and Ginny, three New Zealand SPCA dogs have helped shelter and rescue dogs all over the world by proving that you can teach an SPCA dog new tricks. On Monday night, NZ time, Porter a 10 month old beardie cross, single pawedly drove a MINI Countryman down a road and turned the corner to the delight of the trainers who had spent eight weeks teaching the three dogs to drive.
"We are absolutely delighted that the public has been able to see first hand just how gifted, talented and intelligent SPCA animals really are. Monty, Ginny and Porter have been outstanding ambassadors for the many animals sitting in SPCA shelters throughout the country and the world waiting to find a home, said Christine Kalin, SPCA Auckland CEO.
"We hope that people will take the 'driving dogs' message to heart and that SPCA dog's will be their first choice, not only because they are smart and intelligent, but because they have been abandoned and deserve a home. Summer is also an ideal time to get a dog so we hope to see lots of visitors at the SPCA who can provide 'homes for life' for these gorgeous animals."
The project, a collaboration between SPCA Auckland, renowned animal trainer Mark Vette from Animals on Q, MINI New Zealand and DraftFCB began just two months ago when three SPCA rescue dogs; Monty, Porter and Ginny were selected from SPCA Auckland. The objective was to change some common misconceptions about rescue or shelter dogs. They were rehoused at Animal on Q headquarters and began the training process.
Commenting on the training, Mark Vette, director of Animals on Q said, "Monty, Porter and Ginny are great dogs each with their own distinct personality. You wouldn't believe any dog could learn to drive a car on its own but we've proven through our understanding of animal psychology and our specialised training methods that intelligent creatures can adapt to the situation they're in. It really is remarkable and we are so proud of the achievements of our dedicated training team and the incredible SPCA driving dogs."
MINI has long been a supporter of the SPCA and this year, Simonne Mearns, MINI Brand Manager New Zealand tasked MINI's advertising agency, DraftFCB to develop a campaign for the SPCA that would really make a difference.
"The campaign has been a monumental success with people talking about SPCA rescue dogs in news and social media, all over the world. We hope the fact that Porter, Monty and Ginny have learnt to drive a MINI Countryman will encourage people to make the SPCA the first choice when adopting a dog."
New Zealanders can find out more about the dogs by visiting
drivingdogs.co.nz
where they can meet Monty, Porter and Ginny online, watch videos of the training, and find out about their local SPCA and how they can adopt. They can also follow us on Twitter @drivingdogs #drivingdogs or subscribe to our YouTube channel
www.youtube.com/thedrivingdogs
.
"Ultimately the aim is that an SPCA rescue dog will become top of mind and top choice for people thinking of adopting a pet," says Kalin. "We've seen many people rewarded by the gratefulness of an SPCA rescue dog after adoption and we hope everyone considers the SPCA as an adoption option."
Meet the Driving Dogs a public event
Saturday 15 December
10.30am - 2.30pm
SPCA Auckland, 50 Westney Rd, Mangere, Auckland, New Zealand
Meet the Driving Dogs - Porter, Monty & Ginny - and see them demonstrate their skills live on the training rig at the SPCA this weekend. There will be hourly displays and live demos. The dogs and the trainers will be available for interviews. Find out how the world's first driving dogs have been trained and check out the actual modified MINI Countryman used for the live drive.
Notes to editors:
• All media materials are available at www.draftfcb.co.nz/drivingdogs password:drivingdogs
• Visit drivingdogs.co.nz to see videos of the dogs learning to drive and to find out more about your local SPCA and how to adopt
• Check out our Twitter page @drivingdogs #drivingdogs
• The Auckland SPCA cares for over 18,000 Animals each year
For videos, images, more information, or to arrange an interview, please contact:
Eloise Hay
DraftFCB
E:
Eloise.hay@draftfcb.com
P: +64 9 356 6242
M: +64 273158550
About SPCA:
Every year, the SPCA need to find homes for thousands of dogs just like Porter, Monty and Ginny – dogs who have been abused, abandoned, or just forgotten. They may be a mixed up, motley bunch but they're all smart and they're all lovable. In any given week at SPCA Auckland, there's anything from 50 to 100 dogs looking for a loving home.
When you adopt an SPCA dog, you won't just be rescuing a highly intelligent animal in need, you'll save some money too. SPCA adoption fees cover de-sexing, initial vaccinations, worm and flea treatment, micro-chipping and registration fees (if you're in Auckland).
Visit
drivingdogs.co.nz
to learn more about adopting a dog from the SPCA and to find your nearest SPCA.