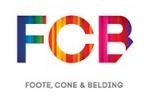 FCB Worldwide,
New York
Follow
Update
100 West 33rd Street
New York, New York 10001-2900
United States
Phone: 212 885-3000
Fax: 212 885-3300
Joan Bercovitz Appointed EVP, Managing Director of Area 23
December 19, 2012
Joan Bercovitz began her new role today at Area 23, a Draftfcb Healthcare company, as EVP, managing director. Bercovitz will report to Dana Maiman, CEO & president, Draftfcb Healthcare and CEO Draftfcb New York.
With more than 20 years of experience in pharmaceutical marketing and advertising, Bercovitz most recently was the SVP, managing director of client services and project management at Group DCA. There, she tackled the restructuring and training of client services and project management teams, drove 2011 – 2014 business planning, and developed global digital business strategy.
Prior to Group DCA, Bercovitz worked at Cline, Davis & Mann where she started as VP, account group supervisor and rose to SVP, managing director. During her time at CDM, she quadrupled revenue by building the business from two to 12 brands. Bercovitz oversaw the global agency's Novartis' transplant and respiratory portfolios, and several products in early commercialization. She managed Pfizer brands including Lipitor, Caduet, Viagra, Vfend, and Zyvox. Bercovitz, who started her career as a pharmaceutical sales rep in Canada, replaces Renee Mellas who left the Draftfcb Healthcare affiliate on October 4.
Says Maiman, "In our search for the new Area 23 managing director, I was looking for four things: client background in sales and marketing, solid agency fundamentals, strong global account management experience and exceptional multi-channel/digital expertise. In hiring Joan, we hit a grand slam plus one."
"I'm looking forward to working closely with my team to push the limits of our client offerings and creativity," said Bercovitz. "Area 23 has tremendous bench strength and an amazing culture. The shop has dismantled barriers between disciplines, is nimble and has access to Draftfcb's extensive resources. I'm thrilled to join this immensely creative and talented shop."
Bercovitz, who also gained invaluable experience working at Astra Pharmaceuticals from sales rep to a marketing Team Leader, and at Saatchi & Saatchi, where she was a VP, account supervisor, will partner with Tim Hawkey, EVP, managing director and executive creative director at Area 23.
About the Draftfcb Healthcare Network
With more than 30 years of experience marketing to healthcare professionals, Draftfcb Healthcare produces work that is both strategically relevant and creatively compelling. The agency provides its clients with multichannel capabilities, including payer strategy and marketing, professional education, video production, strategic planning and media services. Draftfcb Healthcare's high-energy, diverse culture and global network have enabled it to strengthen its relationships with an extensive client roster, including J&J, Gilead, Boehringer-Ingelheim, Bristol-Myers Squibb, Lilly, Novartis, Medtronic and Merck. It was named "Agency of the Year" be Medical Advertising News in 2006 and 2009 and by Medical Marketing & Media in 2007 and 2010. In 2010 and 2011, it was named Most Creative Agency by Medical Advertising News.
Draftfcb Healthcare is a unit of Draftfcb, itself a member of the Interpublic Group (NYSE: IPG). Under its network umbrella, Draftfcb Healthcare has other full-service, multichannel healthcare agencies, including AREA 23 and NeON, as well as units focusing specifically on managed markets and medical education. For more information, visit
www.draftfcbhealthcare.com
and/or for an augmented reality experience – you'll need a webcam – go to
www.brandsuperheroes.com
.