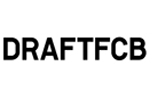 Draftfcb Worldwide,
New York
Follow
Update
100 West 33rd Street
New York, New York 10001-2900
United States
Phone: 212 885-3000
Fax: 212 885-3300
AFTER FURTHER REVIEWS, FDA TAPS DRAFTFCB TO CREATE CAMPAIGNS TO STEM YOUTH TOBACCO USE
January 14, 2013
The U.S. Food and Drug Administration in partnership with Draftfcb New York will create a multi-faceted marketing campaign to keep teens from trying tobacco products and convince those who have tried them to stay away. FDA is preparing to conduct multiple, integrated public health campaigns focused on preventing tobacco initiation and promoting tobacco use cessation among the nation's youth and young adults. FDA gained authority over the manufacturing, marketing and distribution of cigarettes, cigarette tobacco, roll-your-own tobacco, and smokeless tobacco under the Family Smoking Prevention and Tobacco Control Act signed into law in June of 2009.
FDA recently announced the award of several contracts — including one to Draftfcb — to work with the agency on multi-year campaign efforts to address this pervasive public health problem. Most tobacco use starts with underage youth, who are under the minimum legal age to purchase the products. The creative teams will help FDA to lead comprehensive, evidence-based education efforts to educate people, especially youth, about the dangers of tobacco products. Fees levied on the tobacco industry fund FDA's efforts.
"As tobacco use is the leading preventable cause of disease, it makes sense that the FDA is targeting kids before they get addicted and suffer insidious consequences," said Jeff Tarakajian, EVP, group management director at Draftfcb, who led the pitch. "It's shocking that each day nearly 3,500 kids in the U.S. try their first cigarette, and nearly 1,000 teens who had tried previously become regular smokers. We enthusiastically accept the challenge to stem the tide and knock those numbers down."
Draftfcb will partner with Fleishman-Hillard on PR, subject-matter experts Danya International, social media pioneer NMS, and Initiative for media buying. The multi-media campaign is expected to break in late 2013 or early 2014.
"Research has proven that public education campaigns reduce the number of illnesses and death caused by tobacco," Tarakajian added. "We plan to creatively capture the attention of teens between 12-17 to illustrate why they should stay away."
Gary Resch, EVP and executive creative director at Draftfcb, said two campaigns will be created, one that focuses on prevention and another aimed at getting teens who occasionally use tobacco to stop. "As a dad, this is a job that resonates on a personal level," Resch said. "Finding creative ways to help kids steer clear of tobacco use and eventual addiction is an effort that really matters."
About Draftfcb
With an equal focus on creativity and accountability, Draftfcb is committed to producing brilliant ideas that change consumer behavior. As a global, fully integrated marketing communications agency operating against a single P&L, Draftfcb provides clients with highly collaborative, channel-neutral thinking that delivers engagement and, most importantly, action. With nearly 140 years of combined expertise, Draftfcb has roots in both consumer advertising and behavioral, data-driven direct marketing. The agency's corporate leadership team includes Howard Draft, executive chairman; Laurence Boschetto, CEO and president; Jonathan Harries, vice chairman emeritus & executive advisor, global creative; and Neil Miller, chief operating officer. The Draftfcb network spans 150 offices in 90 countries and employs nearly 9,000 people. The agency is part of the Interpublic Group of Companies (NYSE:IPG). For more information, visit
www.draftfcb.com
.