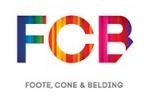 FCB Worldwide,
New York
Follow
Update
100 West 33rd Street
New York, New York 10001-2900
United States
Phone: 212 885-3000
Fax: 212 885-3300
DraftFCB appoints new super-producer to lead production team into 2013
January 23, 2013
DraftFCB has today announced that producer, Pip Mayne, will take the helm as Executive Producer of Content Production from Monday 4 February.
Pip will be responsible for overseeing the development and evolution of the DraftFCB production offering and managing the existing eight-strong team, including four producers and four in-house motion graphics designers.
"Pip is one of the most respected agency producers in New Zealand and the experience she brings to the Executive Producer role is extremely valuable as the discipline of audio and visual production transitions towards content production," says James Mok, DraftFCB Executive Creative Director.
"DraftFCB has worked closely with Pip for a number of years and we have firsthand experience of her knowledge, brilliant people skills, thorough work ethic and boundless energy."
Pip started her career at the iconic Silver Screen Productions in Wellington and over the last twenty years has gained diverse industry experience in production roles at advertising agencies, film and post-production companies.
She has produced many of New Zealand's largest television commercials, including work for household names such as Vodafone, The National Bank, McDonalds, Telecom, 2Degrees and ASB Bank.
In addition to a strong television production background, Pip also has extensive experience producing multiple layers of additional content for integrated campaigns, such as long format video, online content, and non-broadcast content for internal communications.
"As a freelance producer, I always enjoyed a close working relationship with DraftFCB, so when this role became a real option for me in a full time capacity, it was an easy decision to join the team permanently," says Pip.
About Draftfcb
With an equal focus on creativity and accountability, Draftfcb is committed to producing brilliant ideas that change consumer behavior. As a global, fully integrated marketing communications agency operating against a single P&L, Draftfcb provides clients with highly collaborative, channel-neutral thinking that delivers engagement and, most importantly, action. With nearly 140 years of combined expertise, Draftfcb has roots in both consumer advertising and behavioral, data-driven direct marketing. The agency's corporate leadership team includes Howard Draft, executive chairman; Laurence Boschetto, CEO and president; Jonathan Harries, vice chairman emeritus & executive advisor, global creative; and Neil Miller, chief operating officer. The Draftfcb network spans 150 offices in 90 countries and employs nearly 9,000 people. The agency is part of the Interpublic Group of Companies (NYSE:IPG). For more information, visit
www.draftfcb.com
.