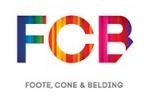 FCB Worldwide,
New York
Follow
Update
100 West 33rd Street
New York, New York 10001-2900
United States
Phone: 212 885-3000
Fax: 212 885-3300
DRAFTFCB HONG KONG WINS ACCOUNT FOR LUXURY PROPERTY SITE IN WEST KOWLOON CULTURAL DISTRICT
January 27, 2013
Draftfcb has been appointed agency of record for a prime luxury property development, following a four-way pitch.
The agency's initial task will be to develop the proposition and a fully integrated campaign including TV for the new and unique district made up of luxurious apartments, parks, a cultural and arts district and commercial and development area which includes a transit railway.
The new development is being built by three parties including Wheelock Properties, New World Development Company Limited and MTR Corporation Limited.
The development sits atop the MTR Austin Station.
"We're looking forward to not just helping attract buyers for this prime property, but also building an iconic landmark in Hong Kong", said Iris Lo, managing director and executive creative director of Draftfcb in Hong Kong.
The campaign is being developed over the coming months for a launch scheduled this year.
About Draftfcb
With an equal focus on creativity and accountability, Draftfcb is committed to producing brilliant ideas that change consumer behavior. As a global, fully integrated marketing communications agency operating against a single P&L, Draftfcb provides clients with highly collaborative, channel-neutral thinking that delivers engagement and, most importantly, action. With nearly 140 years of combined expertise, Draftfcb has roots in both consumer advertising and behavioral, data-driven direct marketing. The agency's corporate leadership team includes Howard Draft, executive chairman; Laurence Boschetto, CEO and president; Jonathan Harries, vice chairman emeritus & executive advisor, global creative; and Neil Miller, chief operating officer. The Draftfcb network spans 150 offices in 90 countries and employs nearly 9,000 people. The agency is part of the Interpublic Group of Companies (NYSE:IPG). For more information, visit
www.draftfcb.com
.