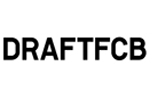 Draftfcb Worldwide,
New York
Follow
Update
100 West 33rd Street
New York, New York 10001-2900
United States
Phone: 212 885-3000
Fax: 212 885-3300
DRAFTFCB SYDNEY LAUNCHES TVC SERIES FOR WATTYL PAINT
February 4, 2013
Draftfcb in Sydney has launched the first of four TVCs for Valspar's Wattyl Paint.
The series is aimed at home renovators and DIY'ers with Draftfcb personifying the Wattyl brand with 'The Familyfier' – an experienced, warm, kind and naturally humourous DIY specialist with a large family of his own. He knows homes, he knows paint and he knows families.
"Paint isn't just for colouring walls; it's the final touch to creating a home. A home where a family laughs, plays, eats, fights and grows. Wattyl understands, celebrates and encourages no-holds-barred family living. That's why we create durable paints designed to withstand honest everyday life, in all its noisy, unabashed glory," said Pattie Erps, national sales and marketing director.
The four spots follow 'The Familyfier' as he helps Tim and Kate, two naive yet enthusiastic homeowners, prepare – or familyfy – their home for the impending birth of their first child and in-turn the expected destruction of the home they've lovingly decorated. The spots will run six nights a week for six weeks and sponsor 'The Block – All Stars', one of the Australia's highest rating DIY shows.
"'The Familyfier' illustrates Wattyl's understanding and expertise in creating quality and durable paints. Who better to benefit from his advice than the young couple preparing their home for the arrival of their first child? The reality show styled spots gives that fly on the wall feel. It brings the audience inside Tim and Kate's home and helps to create connectivity and relativity," said Simon Edwards, creative director of Draftfcb Sydney.
This engaging campaign features Wattyl's iconic brands including Wattyl's Interior Design, Solagard, Weathergard Decking Oil and the Wattyl Love Your Colour Guarantee.
See the TVCs here
www.draftfcb.com.au/work/wattyl-brand
Credits:
Creative Director: Simon Edwards
Art Director: Steve Liu
Planner: Simon Murphy
Client Services Director: Kate Heatley
Production Company: Jungle Boys
Director: Abe Forsythe
Producer: Alex Hay
About Draftfcb
With an equal focus on creativity and accountability, Draftfcb is committed to producing brilliant ideas that change consumer behaviour. As a global, fully integrated marketing communications agency operating against a single P&L, Draftfcb provides clients with highly collaborative, channel-neutral thinking that delivers engagement and, most importantly, action. With nearly 140 years of combined expertise, Draftfcb has roots in both consumer advertising and behavioral, data-driven direct marketing. The agency's corporate leadership team includes Howard Draft, executive chairman; Laurence Boschetto, CEO and president; Jonathan Harries, vice chairman emeritus & executive advisor, global creative; and Neil Miller, chief operating officer. The Draftfcb network spans 150 offices in 90 countries and employs nearly 9,000 people. The agency is part of the Interpublic Group of Companies (NYSE:IPG). For more information, visit
www.draftfcb.com
.