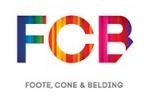 FCB Worldwide,
New York
Follow
Update
100 West 33rd Street
New York, New York 10001-2900
United States
Phone: 212 885-3000
Fax: 212 885-3300
DRAFTFCB HEALTHCARE NAMED "MOST CREATIVE AGENCY" AT MANNY AWARDS FOR 4th STRAIGHT YEAR
April 26, 2013
NEW YORK CITY, Apr. 26, 2013 – Last night in New York City, at the highly prestigious Manny Awards presented by MedAdNews, Draftfcb Healthcare was named the "Most Creative Agency" -- for the fourth year in a row.
The accolades kept coming as Draftfcb Healthcare's "Escape The Stall" work for the Crohn's & Colitis Foundation was named "Best Philanthropic Campaign." Draftfcb Healthcare also won for "Get Your Shift Together" in the "Best Nonbranded Campaign" category for its work for TEVA targeting shift workers.
By night's end, Draftfcb Healthcare won in three of the four categories in which it was nominated.
"We are so proud of the many talented people on our Draftfcb Healthcare team who continue to raise and surpass the creative bar we set for ourselves," said Rich Levy, chief creative officer at Draftfcb Healthcare. "We're equally proud of our courageous clients who share our commitment to create breakthrough work that captures attention and builds business."
For 24 years, MedAdNews has honored the best in pharmaceutical and healthcare advertising with the Manny Awards. The competition pays tribute to the creative work of agencies serving the healthcare market, their people, and their contributions to the industry. Each year, MedAdNews and industry professionals come together to celebrate creative excellence in pharmaceutical and medical device advertising and to acknowledge those making significant contributions to healthcare communications.
###