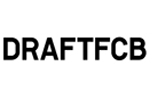 Draftfcb Worldwide,
New York
Follow
Update
100 West 33rd Street
New York, New York 10001-2900
United States
Phone: 212 885-3000
Fax: 212 885-3300
Jesper Colding and Pully Chau Present China Brand Vision at the AMEs
May 9, 2013
The major action points in the transition from brand vision to brand success in China were presented at the Festival of Asian Marketing Effectiveness by Mengniu's top marketer Jesper Colding and Pully Chau, chairman and CEO of Draftfcb Greater China.
In a session designed to bring long-term marketing and communications experience to life for the Festival audience, Mr. Colding and Ms. Chau examined how clear strategies, a fully developed vision as well as innovation and creativity inspired by consumer needs lead the levels of success for marketers operating in China.
Mr. Colding and Ms. Chau's session for the AMEs, called Fluidity from Vision to Execution, highlighted the need for brands to follow the important fundamentals of marketing to create success in China. Mr. Colding focused on vision and execution, the familiarity of challenges facing marketers and his views on brands and branding in China. Ms. Chau discussed the major lessons in staying ahead of both consumer needs and brand competition in the marketplace.
Ms. Chau also outlined some key facts in the complexities of launching new products in China. These included 50,000 new products are introduced in China every year; two products launch and two products fail every hour; the average product life cycle is nine months but varies significantly depending on the category. She told the audience that the high risk of product failure because of shortcomings like customer dissatisfaction, distribution into wrong market tiers and lack awareness were important reasons why primary product functions like R&D, marketing and sales must collaborate and resist acting in silos. She also said that communications agencies should be involved in a product at the earliest possible stage, even in development and product design.
The China Mengniu Dairy Company manufactures and distributes quality dairy products in China with Mengniu as the core brand. According to the National Bureau of Statistics in China, Mengniu dairy products ranked first in terms of sales volume and sales value in its category during 2011, the sixth time Mengniu has achieved this accomplishment. Mr. Colding is a highly experienced international marketer and he currently leads all marketing for Inner Mongolia Mengniu. He has lived and worked in eight countries in the past 20 years including a 13-year career with Procter & Gamble.
Pully Chau is one of the most influential advertising executives in China. She has worked in the advertising industry for 30 years and has won multiple awards for her achievements. At Draftfcb she has driven the agency's Greater China success as a fully integrated communications business while continuing to operate seamlessly with one bottom line.
The 2013 Festival of Asian Marketing Effectiveness was held in Shanghai on May 8 and 9.
About Draftfcb
With an equal focus on creativity and accountability, Draftfcb is committed to producing brilliant ideas that change consumer behaviour. As a global, fully integrated marketing communications agency operating against a single P&L, Draftfcb provides clients with highly collaborative, channel-neutral thinking that delivers engagement and, most importantly, action. With nearly 140 years of combined expertise, Draftfcb has roots in both consumer advertising and behavioral, data-driven direct marketing. The Draftfcb network spans 150 offices in 90 countries and employs nearly 9,000 people. The agency is part of the Interpublic Group of Companies (NYSE:IPG). For more information, visit
www.draftfcb.com
.