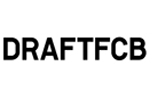 Draftfcb Worldwide,
New York
Follow
Update
100 West 33rd Street
New York, New York 10001-2900
United States
Phone: 212 885-3000
Fax: 212 885-3300
Hellocomputer's Hack-a-Thon Kicks Off in 24 Hours
May 7, 2013
Hellocomputer and Draftfcb's first hack-a-thon of 2013 kicks off in just 24 hours in the Johannesburg office in Katherine Street, Sandton.
Teams will be briefed at 18h00 on Thursday May 9 and be given 48 hours to complete their hack before presenting the outcome to judges Danette Breitechbach (Advantage), Fran Luckin (Ogilvy), Brent Singer (Network) and Brett Morris (Draftfcb).
An intense 48-hour caffeine fuelled event pitting teams comprising sharp tech minds and top-shelf creatives, hack-a-thons involve bending, forcing or breaking old conventions to create something new and innovative out of the chaos.
At last year's inaugural hack-a-thon, a handful of exceptionally talented teams delivered an equaliser made out of slinkys, an iPhone-controlled quadrocopter and the winning idea, a tweeting hamster.
Hellocomputer's executive creative director, Mark Tomlinson, said anyone is welcome to visit the agency during the course of the hack to watch the action.
"Everyone is invited to pull through, spectate or even submit a team if they're up for the challenge. Come on, be one of those mech-magicians that astound us; sign up before the start whistle blows."
About Draftfcb
With an equal focus on creativity and accountability, Draftfcb is committed to producing brilliant ideas that change consumer behavior. As a global, fully integrated marketing communications agency operating against a single P&L, Draftfcb provides clients with highly collaborative, channel-neutral thinking that delivers engagement and, most importantly, action. With nearly 140 years of combined expertise, Draftfcb has roots in both consumer advertising and behavioral, data-driven direct marketing. The Draftfcb network spans 150 offices in 90 countries and employs nearly 9,000 people. The agency is part of the Interpublic Group of Companies (NYSE:IPG). For more information, visit
www.draftfcb.com
.