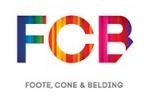 FCB Worldwide,
New York
Follow
Update
100 West 33rd Street
New York, New York 10001-2900
United States
Phone: 212 885-3000
Fax: 212 885-3300
DRAFTFCB'S DRIVING DOGS DOMINATE
May 5, 2013
Draftfcb New Zealand's MINI 'Driving Dogs' campaign was the biggest New Zealand winner at the 54th annual Clio Awards, winning two gold awards and a bronze.
The Driving Dogs campaign has been on a roll over the last month triumphing at a number of international award shows including:
• The elite D&AD with four 'In Book' entries, the most from a New Zealand agency


• New York Festivals with a gold, silver and two bronze awards




• An Honoree award at the Webby's




• Shortlisted at the One Show in three categories with One Show Pencil winners announced next week.



The agency's Prime TV 'Call Girl' radio stunt has also received glory at Clio winning a bronze award for Innovative Media. And not to be outdone by the success of 'Driving Dogs', 'Call Girl' has garnered a string of its own successes in the last month including a prestigious D&AD Nomination, a gold ANDY Award (the only New Zealand agency to win gold), bronze at New York Festivals, and is also shortlisted for a Pencil at One Show.

Both campaigns are finalists at the New Zealand AXIS Awards where winners are announced at next Thursday's annual award show.

The full list of CLIO and New York Festival awards are as follows:

Clio Awards
Gold - Content & Contact- MINI/SPCA - Driving Dogs
Gold - PR – Public Service/Charities - MINI/SPCA - Driving Dogs
Bronze - Direct – Mixed Campaign - MINI/SPCA - Driving Dogs
Bronze - Innovative Media - Prime - Call Girl

New York Festivals
Gold - Digital Viral Video - MINI/SPCA - Driving Dogs
Silver - Public Service Collateral/DM - MINI/SPCA - Driving Dogs
Bronze - Branded Entertainment - MINI/SPCA - Driving Dogs
Bronze - Radio – Best Use of Medium – Prime - Call Girl
Shortlist - Best Use of Low Budget - MINI/SPCA - Driving DogsAbout Draftfcb
With an equal focus on creativity and accountability, Draftfcb is committed to producing brilliant ideas that change consumer behavior. As a global, fully integrated marketing communications agency operating against a single P&L, Draftfcb provides clients with highly collaborative, channel-neutral thinking that delivers engagement and, most importantly, action. With nearly 140 years of combined expertise, Draftfcb has roots in both consumer advertising and behavioral, data-driven direct marketing. The Draftfcb network spans 150 offices in 90 countries and employs nearly 9,000 people. The agency is part of the Interpublic Group of Companies (NYSE:IPG). For more information, visit www.draftfcb.com.