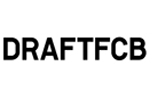 Draftfcb Worldwide,
New York
Follow
Update
100 West 33rd Street
New York, New York 10001-2900
United States
Phone: 212 885-3000
Fax: 212 885-3300
Sun Life Shines on Draftfcb
May 1, 2013
Sun Life Financial has named Draftfcb Canada Agency of Record to support the company's advertising, branding and marketing initiatives.
"We are thrilled to have been selected as Sun Life's new agency partner. To have the opportunity to work with such a prestigious brand is exciting for the entire agency," said Paul Mead, President of Draftfcb Canada.
"They were also looking very closely at 'fit' between themselves and their chosen agency," said Draftfcb Business Director Paul Williams. "We think the fit is outstanding. It's going to be a very strong partnership."
"We're excited to have Draftfcb Canada as our new agency partner to work with us on innovative marketing concepts to help us to reach Canadians in new ways," said Bill Ramsammy, Assistant Vice-President of Corporate Brand and Marketing, Sun Life Financial.
"As one of Canada's most trusted and recognized brands, Sun Life will work with Draftfcb Canada on creative campaigns that play to these strengths and promote our commitment to helping Canadians achieve lifetime financial security," said Ramsammy.
Draftfcb Canada and Sun Life will now begin to work on the upcoming national advertising campaign slated to launch later this year.
About Draftfcb Canada
With its foundation based upon the equal principles of creativity and accountability, Draftfcb is an integrated marketing communications agency with offices in Toronto and Montreal, the Canadian arm of a network that spans 96 countries and employs more than 9,200 people. It is the first global, fully integrated marketing communications agency to operate against a single P&L and is driven by the 6.5 Seconds That MatterSM, an operating system that recognizes the brief period of time marketers have to engage and establish relevance with consumers. The agency is part of the Interpublic Group of Companies (NYSE:IPG). Its leadership team includes Paul Mead, President; Robin Heisey, Chief Creative Officer; Jean-François Giguère, VP Managing Director, Montreal; and Dave Adams, Chief Financial Officer. For more information, visit
www.draftfcb.ca
.
For media queries, please contact Paul Mead, President at (416) 453-6800 or
paul.mead@draftfcb.com
or Paul Williams, Business Director at (647) 964-6253 or
paul.williams@draftfcb.com