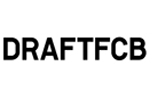 Draftfcb Worldwide,
New York
Follow
Update
100 West 33rd Street
New York, New York 10001-2900
United States
Phone: 212 885-3000
Fax: 212 885-3300
OREO: Made in Sheffield
May 19, 2013
To celebrate the opening of the first factory manufacturing OREO in the UK, Draftfcb London have put together a print campaign honouring Sheffield's unique heritage.
Inspired by OREO's recent Daily Twist campaign commemorating the cookie's 100th Anniversary, the new print ads feature local legends with classic Northern tongue-in-cheek humour.
"Mondelez are very excited to bring OREO to Sheffield. We're thrilled to be producing our iconic biscuits in an iconic city with a rich industrial history," said Toby Bevans, senior brand manager for OREO.
OREO encourages their new neighbours to rejoice in the arrival of the black and white treat by tapping into the sporting prowess of Sheffield Wednesday and Sheffield United football clubs. The ad will feature in local press and 60 different sites across the city.
The campaign also includes two additional executions of the creative concept which are being used to feed excitement internally. One continues the sporting theme alluding to the home of World Snooker, The Crucible. The other gives a nod to one of Yorkshire's most famous film plots in the form of four cheeky cookies in a state of undress, promising to go the Full Monty.
Steven Bennett-Day commented, "Given the city's fertile cultural background it was easy for us to find different executions celebrating OREO Made in Sheffield using the popular Daily Twist concept, which presented a whimsical humorous and eye-catching campaign to celebrate OREO's anniversary last year."
The official opening ceremony for the new home of OREO took place on May 10th and was attended by Deputy Prime Minister Nick Clegg, and David Blunkett, MP for Sheffield Brightside and Hillsborough. The campaign will run from 20th May through 2nd June.
Creative Credits
Creative Director: Steven Bennett-Day
Copywriter: Dan Shone
Art Director: Sean Cullen
Senior Account Director: Matt Gigg
Media Agency: PHD
About Draftfcb
With an equal focus on creativity and accountability, Draftfcb is committed to producing brilliant ideas that change consumer behavior. As a global, fully integrated marketing communications agency operating against a single P&L, Draftfcb provides clients with highly collaborative, channel-neutral thinking that delivers engagement and, most importantly, action. With nearly 140 years of combined expertise, Draftfcb has roots in both consumer advertising and behavioral, data-driven direct marketing. The Draftfcb network spans 150 offices in 90 countries and employs nearly 9,000 people. The agency is part of the Interpublic Group of Companies (NYSE:IPG). For more information, visit
www.draftfcb.com
.