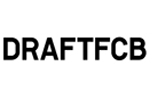 Draftfcb Worldwide,
New York
Follow
Update
100 West 33rd Street
New York, New York 10001-2900
United States
Phone: 212 885-3000
Fax: 212 885-3300
New Leaders Aim to Revamp Offering in Southern California
May 21, 2013
Coinciding with a changing of the guard at Draftfcb Orange County and the opening of a new office in Los Angeles' culturally rich Venice neighborhood, a new local management team aims to boost the agency's West Coast presence and performance for current and prospective clients.
Rahul Roy, a longtime EVP and group management director at Draftfcb Chicago with legacy ties to client Yum! Brands (both on Taco Bell and KFC), is taking on added responsibilities as managing director of the Southern California agency. He will partner with Eric Springer, who was hired as chief creative officer at Draftfcb Orange County in Dec. 2012, to revamp and renew the agency. A key member of their leadership team is Michael Bryce, Springer's former creative partner at Deutsch L.A. where the two worked on the phenomenally successful "Darth Vader" spot for Volkswagen. Bryce joined Draftfcb in Jan. 2013 as executive creative director.
Together their aim is to house the best and brightest talent in the new Zen-like offices located at 200 Mildred Avenue in Los Angeles. Equipped with an artists' bullpen, a stocked bar and dining lounge, the new space marks Draftfcb's entrée to the heart of the advertising community in Southern California. "Knowing that a lot of great talent lives and thrives in Los Angeles, we wanted to expand our presence there," said Roy. "The heart of our agency will now be in L.A. It's appropriate. It's where the ad community lives; so should we," added Springer
Among the new staffers currently calling the new L.A. space home is Chris Rodriguez, a top-tier art director who has contributed to multiple award-winning campaigns including Allstate's "Mayhem." He jumped at the chance to work for Springer and Bryce, driving across the country from his previous post at Leo Burnett in Chicago to begin his new post as a senior art director last month. Another new addition to the management team is Kristy Foss, a well-known West Coast talent development director of Crispin Porter + Bogusky fame who had previously worked with Springer and Bryce. She recently joined the agency as SVP, chief creative resource and talent development director with the charge to help build the Los Angeles outpost into a West Coast powerhouse.
While the agency seeks to further diversify its client roster in L.A., Taco Bell will remain an important account for Draftfcb. Over the past year, the brand the agency has handled since 2000 successfully introduced its highly relevant "Live Más" positioning to great acclaim. Taco Bell's sales have skyrocketed coinciding with the introduction of the phenomenally successful Doritos Locos Tacos and the new Lorena Garcia menu.
Roy replaces Jeff Fox, who is leaving the agency with Ken Muench, former head of strategic planning at the Orange County office, to start a new culturally driven strategic marketing consultancy. "Both Ken and Jeff are leaving here with our best wishes for success, and the knowledge that we will continue to tap into their expertise in the future," said Michael Fassnacht, president of Draftfcb's flagship Chicago office. The Southern California operations will continue to report into Fassnacht.
About Draftfcb
With an equal focus on creativity and accountability, Draftfcb is committed to producing brilliant ideas that change consumer behavior. As a global, fully integrated marketing communications agency operating against a single P&L, Draftfcb provides clients with highly collaborative, channel-neutral thinking that delivers engagement and, most importantly, action. With nearly 140 years of combined expertise, Draftfcb has roots in both consumer advertising and behavioral, data-driven direct marketing. The Draftfcb network spans 151 offices in 90 countries and employs nearly 8,600 people. The agency is part of the Interpublic Group of Companies (NYSE:IPG). For more information, visit
www.draftfcb.com