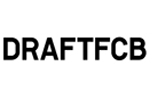 Draftfcb Worldwide,
New York
Follow
Update
100 West 33rd Street
New York, New York 10001-2900
United States
Phone: 212 885-3000
Fax: 212 885-3300
Draftfcb Healthcare Wins Silver at 2013 North American Effie Awards
May 22, 2013
Draftfcb Healthcare last night continued its winning streak by taking home a Silver award at the 2013 North American Effie Awards in New York City.
The winning campaign, SPIRIVA's "Elephant" for the Boehringer-Ingelheim/Pfizer Alliance, was the only finalist in the Healthcare Rx – Consumer/DTC category. In April, "Elephant" was also ranked by Medical Marketing & Media magazine as number six in its list of "Best DTC Ads Ever."
"SPIRIVA's 'Elephant' is an example of an iconic campaign derived from consumer insight at its best," said Rich Levy, chief creative officer, Draftfcb Healthcare. "Winning an Effie demonstrates that the strategy used to illustrate COPD worked. It resonated with the consumer and communicated the client's goals."
With more than 40 national and regional programs worldwide, the Effie Awards recognizes the most effective marketing communications ideas globally. Founded in 1968 by the American Marketing Association, New York Chapter, its mission is to educate and share its definition of effectiveness by spotlighting great ideas and encouraging thoughtful dialogue about the ever-changing world of marketing communications.
About the Draftfcb Healthcare Network
With more than 30 years of experience marketing to healthcare professionals, patients and consumers, Draftfcb Healthcare produces work that is both strategically relevant and creatively compelling. The agency provides its clients with multichannel capabilities, including payer strategy and marketing, professional education, video production, strategic planning and media services. Draftfcb Healthcare's high-energy, diverse culture and global network have enabled it to strengthen its relationships with an extensive client roster, including Abbvie, Amgen, Boehringer-Ingelheim, Bristol-Myers Squibb, J&J, Lilly, Novartis, Teva and Thermo Fisher. It was named "Agency of the Year" by Medical Advertising News in 2006 and 2009 and by Medical Marketing & Media in 2007 and 2010. For the last four years, 2010, 2011, 2012 and 2013, it was named Most Creative Agency by Medical Advertising News.
Draftfcb Healthcare is a unit of Draftfcb, itself a member of the Interpublic Group (NYSE: IPG). Under its network umbrella, Draftfcb Healthcare has other separate full-service, multichannel healthcare agencies, including AREA 23 and NeON, as well as units focusing specifically on managed markets and medical education. For more information, visit
www.draftfcbhealthcare.com
.