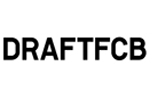 Draftfcb Worldwide,
New York
Follow
Update
100 West 33rd Street
New York, New York 10001-2900
United States
Phone: 212 885-3000
Fax: 212 885-3300
DRAFTFCB AMSTERDAM WINS EUROPEAN CREATIVE BRIEF FROM HABITAT FOR HUMANITY
June 13, 2013
Following a competitive pitch against three other agencies, Habitat for Humanity has appointed Draftfcb in The Netherlands as agency of record for Europe.
"Throughout the process Draftfcb exhibited professionalism and continued interest in our needs and mission. This focus, along with creative skills and a proven track record, solidified our decision," said a Habitat for Humanity spokesperson.
Habitat for Humanity International is a nonprofit organization that seeks to eliminate poverty housing and homelessness from the world and make decent shelter a matter of conscience and action worldwide. Founded in 1976, Habitat has built or renovated more than 600,000 homes around the world, providing more than 3 million people with safe, decent, affordable shelter in more than 70 countries.
"Habitat for Humanity is one of the leading charities in the US with a brand value highly rated, just below Starbucks'," said Dik Klicks, president of Draftfcb in The Netherlands. "It is a great opportunity for us to make a difference in the world by helping Habitat to build a strong brand in Europe and help them do what they do best: solving poverty housing problems."
The agency's task is to build the brand in Europe through a new positioning and a strong multichannel campaign to generate funding and volunteering.
About Draftfcb
With an equal focus on creativity and accountability, Draftfcb is committed to producing brilliant ideas that change consumer behavior. As a global, fully integrated marketing communications agency operating against a single P&L, Draftfcb provides clients with highly collaborative, channel-neutral thinking that delivers engagement and, most importantly, action. With nearly 140 years of combined expertise, Draftfcb has roots in both consumer advertising and behavioral, data-driven direct marketing. The Draftfcb network spans 151 offices in 90 countries and employs nearly 8,600 people. The agency is part of the Interpublic Group of Companies (NYSE:IPG). For more information, visit
www.draftfcb.com
.
About Habitat for Humanity
Habitat for Humanity is an international nonprofit organization dedicated to the cause of eliminating poverty housing. Since its founding in 1976, Habitat has built and renovated more than 600,000 homes worldwide, providing simple, decent and affordable shelter for more than 3 million people. For more information, visit
www.habitateurope.org
.