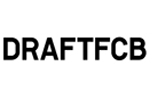 Draftfcb Worldwide,
New York
Follow
Update
100 West 33rd Street
New York, New York 10001-2900
United States
Phone: 212 885-3000
Fax: 212 885-3300
M-tailing to Revolutionize Shopping in China – Draftfcb
June 27, 2013
Mobile devices are revolutionizing shopping in China and brands that embrace mobility as a primary marketing platform could potentially double or triple their sales in the short and medium term, according to research by creative and digital communications agency Draftfcb China. So committed are Chinese mobile phone users to mobile shopping, 57% of people surveyed said they would buy anything on a mobile phone, vs the global average of 49%.
From proprietary research commissioned by Draftfcb across eight major global economies, China has the most active smart phone market in the world where people use their mobile devices for more functions than in other countries. On average, Chinese smart phone users embrace 4.9 activities, with the USA average at 4.7 and India users at 4.4.
China also has the greatest receptiveness to mobile shopping. The accelerating attraction of mobile devices in people's daily lives has given rise to a new branch of digital commerce, called m-tailing, so the impact of mobile shopping can be more clearly identified.
Draftfcb China says that access to mobile shopping outside the very top-tier cities means that proximity of purchase is no longer a barrier for brands that may be struggling with physical presence in the majority of China cities outside the very top-tier. People in lower-tier cities and Gen Y, the most digital of all shopper demographics, are flocking to mobile shopping.
In the Draftfcb study, the activities of Chinese mobile shoppers in some of the most popular market categories – Groceries; Clothing/Shoes/Accessories; Health & Beauty; Casual Dining & Fast Food, as well as Electronics/Technology/Appliances -- are broken down to illustrate the extent of their behaviors.
"Shopping via mobile devices has brought new experiences to consumers and those experiences vary from top-tier cities to those regarded in the lower tiers," says Tiffana Pun, Vice President, Head of Strategic Planning, Draftfcb Greater China. "In the top-tier cities mobile has added a new and exciting dimension to people's shopping experiences where they will often have physical access to products in bricks and mortar environments.
"However the real revolution is taking place in the lower-tier cities where marketers have traditionally appealed to consumers via traditional media channels and the Internet at either home or in the office," said Ms. Pun. "Mobile devices are now being used to access product information at any time of the day and from anywhere, so people can more spontaneously look for products and compare prices even though they cannot physically see or handle the brands. In our survey 67% of people said that looking at products on a mobile phone is just as satisfying as being in-store."
Ms. Pun said the Draftfcb study also highlighted that Chinese consumers feel that shopping by mobile phone removes the hassle of speaking to sales people in-store. Among Chinese, 77% of people say this is true, vs the global average of 66%. She added that Chinese m-tailers also show a high propensity to buying a product if it has favourable on-line reviews and that convenience was more important in final purchase decisions than price. In the study, 84% of Chinese said this is true, vs the global average of 66%.
About Draftfcb
With an equal focus on creativity and accountability, Draftfcb is committed to producing brilliant ideas that change consumer behavior. As a global, fully integrated marketing communications agency operating against a single P&L, Draftfcb provides clients with highly collaborative, channel-neutral thinking that delivers engagement and, most importantly, action. With nearly 140 years of combined expertise, Draftfcb has roots in both consumer advertising and behavioral, data-driven direct marketing. The Draftfcb network spans 151 offices in 90 countries and employs nearly 8,600 people. The agency is part of the Interpublic Group of Companies (NYSE:IPG). For more information, visit
www.draftfcb.com
.