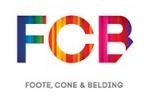 FCB Worldwide,
New York
Follow
Update
100 West 33rd Street
New York, New York 10001-2900
United States
Phone: 212 885-3000
Fax: 212 885-3300
Jack Daniel's® Tennessee Honey™ Invites Followers to Take the Summer by Swarm
June 27, 2013
To kick off the excitement summer brings, Jack Daniel's Tennessee Honey and its marketing communications agency Draftfcb Chicago are taking the summer by swarm with a social/digital promotion. The number one selling honey flavored whiskey in the U.S.*, is turning to its followers and encouraging them to share their "can't-miss summer moments" on Twitter, Facebook and Instagram. As part of the promotion, participants are entered into daily drawings and will have a chance to win US $5,000 toward an ultimate summer getaway.
As summer excitement builds, events, parties, shows, and trips quickly start to fill calendars. That's why the brand and Draftfcb leveraged the consumer insight of FOMO – the fear of missing out — to design the promotion around capturing the summer's best moments.
In just three weeks of the brand's promotional site going live at
http://www.jacksummerswarm.com
, it has received more than 2,500 entries. Entrants post and then share a photo of their can't-miss summer moments using the hashtag #summerswarm via Instagram or Twitter. Participants can also send in their entries as an MMS or via web-entry. Then, friends and followers can vote on the best "can't-miss summer moments."
"Summer is a time to have fun in the sun and Jack Daniel's Tennessee Honey wanted to give our fans an opportunity to share their love of the season with us," said Jack Daniel's Tennessee Honey Senior Brand Manager Casey Nelson. "A social/digital promotion built around Twitter and Instagram was naturally the right platform to tap into existing behavior.
"In understanding how people share their experiences, particularly through social media, it became clear that deep, rich engagement could stem from the idea that in the summer there are many 'can't-miss' moments worth sharing," said Liz Drouin, management director, Draftfcb Chicago. "We also took care to make the site's design mobile-friendly and responsive so that people using a mobile device could easily participate."
The promotion will continue through August, when the brand will announce the grand prize winner. All participants must be of legal drinking age. A collection of photo entries are available on the promotion site for voting and sharing
(http://jacksummerswarm.com/photos)
.
Fly Straight. Drink Responsibly.
JACK DANIEL'S TENNESSEE HONEY is a trademark of JACK DANIEL PROPERTIES INC. ©2013. Jack Daniel's. Whiskey Specialty, 35% ALC./VOL.(70 proof). Produced and Bottled by JACK DANIEL DISTILLERY, Lynchburg (POP. 361), TENNESSEE, U.S.A.
*Nielsen: Total US FDL,
52 weeks ending 5.27.13
About Jack Daniel's
Officially registered by the U.S. Government in 1866, the Jack Daniel Distillery, Lem Motlow, proprietor, is the oldest registered distillery in the United States and is on the National Register of Historic Places. Based in Lynchburg, Tenn., the Jack Daniel Distillery is the maker of the world-famous Jack Daniel's Old No. 7 Tennessee Whiskey, Gentleman Jack Rare Tennessee Whiskey, Jack Daniel's Single Barrel Tennessee Whiskey and Jack Daniel's Tennessee Honey.
About Draftfcb
With an equal focus on creativity and accountability, Draftfcb is committed to producing brilliant ideas that change consumer behavior. As a global, fully integrated marketing communications agency operating against a single P&L, Draftfcb provides clients with highly collaborative, channel-neutral thinking that delivers engagement and, most importantly, action. With nearly 140 years of combined expertise, Draftfcb has roots in both consumer advertising and behavioral, data-driven direct marketing. The Draftfcb network spans 151 offices in 90 countries and employs nearly 8,600 people. The agency is part of the Interpublic Group of Companies (NYSE:IPG). For more information, visit
www.draftfcb.com
.