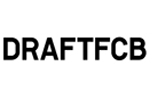 Draftfcb Worldwide,
New York
Follow
Update
100 West 33rd Street
New York, New York 10001-2900
United States
Phone: 212 885-3000
Fax: 212 885-3300
Johannesburg Zoo's LIVE Tweeting Badger Fires World's Imagination
July 8, 2013
BG, the Johannesburg Zoo's Honey Badger that began 'tweeting' in June, has become a worldwide phenomenon -
gaining over 5000 followers in just 50 tweets
.
Not only has the story of how advertising agency Draftfcb, digital ground-breaker Hellocomputer and techno wizards BinarySpace used the JHB Zoo's mascot as its social media manager/spokesanimal tickled South Africa's funny bone, it has fired the imagination of the world's media.
The result? BG is picking up fans in America, the Netherlands, Spain, France, Russia and China, as well as making television and radio appearances worldwide.
"It is more than exciting, it is spine-tingling how quickly BG has taken the world's stage by storm," said Draftfcb chief creative officer, Brett Morris.
"We're obviously monitoring mentions for BG globally and, in less than a week, he has amassed some 15 pages of search results on international blogs. His story has been aired by the likes of
ABC News, Fox2 and 6, and Good Morning America
as well as local national news and television back home.
"And, if that weren't enough, he's been on the Timeslive website and Twtter feed, been mentioned by
Huffington Post, NotCot, Buzzfeed
and been the topic of a
Perez Hilton's
blog!
Kerry Friend, ECD of Hellocomputer JHB, says, "What is great is that this was a collaborative result between creatives and technologists after our quarterly hackathon, again positioning Draftfcb and Hellocomputer at the forefront of innovation in the communication space in South Africa."
"Well done to the teams at Draft, Hellocomputer and BinarySpace for pulling together to make this project fly; and thanks to Johannesburg Zoo for having the vision to appreciate how a crazy idea – like making a honey badger LIVE tweet – could grab attention and hold it."
You can follow BG the Badger (or
'South Africa's Tweetheart'
– as international blogs are referring to him) at
@zootweetslive or #tweetingbadger
. You can view him and his role as a twiterer here:
http://www.youtube.com/watch?v=xGTptt7iwj8
and you can read the full story of how he LIVE tweets from his enclosure here:
http://press.draftfcb.co.za/pressrelease/default.aspx?primarykey=328
.
About Draftfcb
With an equal focus on creativity and accountability, Draftfcb is committed to producing brilliant ideas that change consumer behavior. As a global, fully integrated marketing communications agency operating against a single P&L, Draftfcb provides clients with highly collaborative, channel-neutral thinking that delivers engagement and, most importantly, action. With nearly 140 years of combined expertise, Draftfcb has roots in both consumer advertising and behavioral, data-driven direct marketing. The Draftfcb network spans 150 offices in 90 countries and employs nearly 9,000 people. The agency is part of the Interpublic Group of Companies (NYSE:IPG). For more information, visit
www.draftfcb.com
.