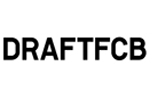 Draftfcb Worldwide,
New York
Follow
Update
100 West 33rd Street
New York, New York 10001-2900
United States
Phone: 212 885-3000
Fax: 212 885-3300
Draftfcb New York Hosts The Wharton School of the University of Pennsylvania LEAD StudentsDraftfcb continues its dedication to youth development through mentoring programs
July 16, 2013
In a mutual commitment to develop leadership, entrepreneurial, and business acumen in our nation's brightest youth, leading global marketing communications agency Draftfcb hosted a mentoring session with The Wharton School of the University of Pennsylvania Leadership Education And Development (LEAD) students on Tuesday, July 16, at the agency's headquarters in New York.
LEAD is an international mentoring program that was founded in 1980 by a group of Wharton professors. Its goal is to foster a vibrant community for students to gain the skills, experience and encouragement they need to fulfill their educational and professional aspirations. Draftfcb has been a strong supporter since 2010, and LEAD alumni have since been hired as full-time staff at the company.
"Draftfcb is passionate about youth development and hosts multiple student programs throughout the year," said Cindy Augustine, global chief talent officer at Draftfcb. "Our partnership with LEAD is another opportunity to introduce young minds to the exciting possibilities which lie in advertising and enables our staff to serve the community as mentors."
Added Lawrence Drake, LEAD's CEO: "Leadership, Education and Development (LEAD) is proud of our long-standing relationship with the Wharton School. The longest running of all the LEAD institutes, our 33-year partnership is a testament to our shared vision of advancing knowledge that inspires our youth. We are also pleased to partner in this endeavor with Draftfcb, a company that has demonstrated an unwavering support for and belief in the LEAD program model."
The LEAD students began their day at Draftfcb with an introduction and welcome by Augustine, followed by presentations on the evolution of marketing, an advertising career Q&A session, an overview of Draftfcb's strategic business approach, an agency tour, and a break-out session for a student case study competition that was judged by Draftfcb employees.
Draftfcb has also hosted youth from
TORCH
, The New York Urban League for Young Men's Empowerment, the
Advertising Women of New York
, and Elon University. Draftfcb participates in the
Multicultural Advertising Intern Program
and makes numerous campus visits all over the country, ranging from Syracuse University to the University of Texas.
About Draftfcb
With an equal focus on creativity and accountability, Draftfcb is committed to producing brilliant ideas that change consumer behavior. As a global, fully integrated marketing communications agency operating against a single P&L, Draftfcb provides clients with highly collaborative, channel-neutral thinking that delivers engagement and, most importantly, action. With nearly 140 years of combined expertise, the Draftfcb network spans 151 offices in 90 countries and employs nearly 8,600 people. The agency is part of the Interpublic Group of Companies (NYSE:IPG). For more information, visit
www.draftfcb.com
.