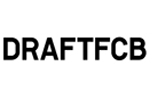 Draftfcb Worldwide,
New York
Follow
Update
100 West 33rd Street
New York, New York 10001-2900
United States
Phone: 212 885-3000
Fax: 212 885-3300
DRAFTFCB MALAYSIA DRIVES AWAY WITH NISSAN GRAND LIVINA RELAUNCH
July 28, 2013
In a three-way pitch against Leo Burnett and Bates 141, Draftfcb Malaysia has been selected by new client Edaran Tan Chong Motor to relaunch the Nissan Grand Livina.
The team has been tasked with strengthening the positioning of the car as the best-selling multi-purpose vehicle (MPV) in Malaysia and will handle TV, radio, print, digital, out-of-home, activation and below-the-line activities.
The Grand Livina is a 7-seater that drives like a sedan but has the capacity of an MPV and is therefore ideal for an extended family. The campaign which will break in coming months will target middle-aged Chinese and Malaysian family men living in city and suburban areas.
Draftfcb Kuala Lumpur's Executive Creative Director Rupert England said, "We are extremely proud to be associated with Edaran Tan Chong Motor, one of the country's most respected companies, and Nissan – one of the world's most famous and innovative auto brands. It is our hope that the successful relaunch of the Grand Livina will be the start of an enduring partnership between Nissan and Draftfcb."
About Draftfcb
With an equal focus on creativity and accountability, Draftfcb is committed to producing brilliant ideas that change consumer behavior. As a global, fully integrated marketing communications agency operating against a single P&L, Draftfcb provides clients with highly collaborative, channel-neutral thinking that delivers engagement and, most importantly, action. With nearly 140 years of combined expertise, Draftfcb has roots in both consumer advertising and behavioral, data-driven direct marketing. The Draftfcb network spans 151 offices in 90 countries and employs nearly 8,600 people. The agency is part of the Interpublic Group of Companies (NYSE:IPG). For more information, visit
www.draftfcb.com.