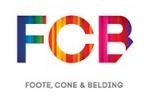 FCB Worldwide,
New York
Follow
Update
100 West 33rd Street
New York, New York 10001-2900
United States
Phone: 212 885-3000
Fax: 212 885-3300
Draftfcb New York Gives Its Data Center an Energy Reboot With Help From Con Edison
August 12, 2013
Advertising agency network Draftfcb takes creativity seriously. Not only does it create memorable advertising campaigns and eye-catching brand strategies, it also takes a creative approach when it comes to reducing the company's energy usage and improving its environmental footprint.
Harry Owens, SVP and Draftfcb New York's IT director, took advantage of financial incentives from Con Edison to install new energy-efficient computing technology in his company's headquarters on West 33rd Street in Manhattan. Recognizing that the agency's data center was the largest consumer of energy in the office, Owens downsized from 40 older servers to 4 using cloud and virtualization software company VMWare. He and his team also upgraded storage equipment with more energy-efficient NexSan units. This new technology provides a more robust computing infrastructure, with dramatically less energy consumption and associated cooling costs.
The upgrades cost $34,800, but Con Edison covered $7,585 through its Commercial and Industrial Energy Efficiency program. Under that program, Con Edison pays up to half the cost of a comprehensive energy audit for an eligible customer and provides lucrative incentives for new high-efficiency equipment.
The results are expected to be impressive. Draftfcb will save an estimated 57,000 kilowatt hours of usage a year. That will save the company $10,000 a year.
"We are pleased to support Draftfcb's efforts to make its business more sustainable," said David Pospisil, manager of Con Edison's Commercial & Industrial Energy Efficiency programs, who presented the rebate at the agency's office. "Con Edison's incentives help New York businesses like Draftfcb make smart investments to improve their energy and environmental performance."
Added Owens: "Reducing our footprint helps position us for the future. Using Con Edison's energy-efficiency programs is a win-win all around."
About Draftfcb
Draftfcb places equal emphasis on creativity and accountability, science and art. We are made up of a diverse, passionate group of thinkers, creators, poets, artists & technologists devoted to creating brilliant ideas that change behavior. With nearly 140 years of combined expertise, Draftfcb has roots in both consumer advertising and behavioral, data-driven direct marketing. Our worldwide network now spans 151 offices in 90 countries, with nearly 8,600 people, and is part of the Interpublic Group of Companies (NYSE:IPG). For more information, visit
www.draftfcb.com
.
About Con Edison
Con Edison has energy-efficiency programs for nearly every customer. For information on incentives for commercial and industrial customers, call the Green Team at 1-877-797-6347 or visit
www.conEd.com/energysavings
.
Con Edison is a subsidiary of Consolidated Edison, Inc. [NYSE: ED], one of the nation's largest investor-owned energy companies, with approximately $12 billion in annual revenues and $42 billion in assets. The utility provides electric, gas and steam service to more than 3 million customers in New York City and Westchester County, New York.
Consolidated Edison, Inc. is in the global Carbon Disclosure Project's (CDP) S&P 500 2012 Carbon Disclosure Leadership Index (CDLI) and has been recognized by the CDP for six years in a row. Consolidated Edison, Inc. also has been recognized for its environmental performance by the U.S. Environmental Protection Agency, the U.S. Department of Energy and other organizations.