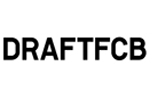 Draftfcb Worldwide,
New York
Follow
Update
100 West 33rd Street
New York, New York 10001-2900
United States
Phone: 212 885-3000
Fax: 212 885-3300
A fresh view on Kiwi culture with ground-breaking new NZI campaign
August 25, 2013
This weekend NZI launched its long-anticipated brand campaign for the business insurance market in a format and style that promises to break new ground in the insurance category.
This is the first television campaign for NZI for eight years, and it promises to be memorable.
A celebration of a typical New Zealand port town, NZI, together with its strategic and creative agency, Draftfcb, and animators, Assembly, have created a different lens through which to tell the story of businesses experiencing the unexpected. The goal of the campaign is to demonstrate NZI's understanding of the challenges business owners face, and that it will support business sustainability even when the very unexpected happens.
Karl Armstrong, executive general manager NZI says: "NZI is New Zealand's leading business insurer but many business customers don't necessarily know us by name because we do not deal with them directly."
To create cut-through, the story telling device in the campaign needed to be extreme without being frightening. It also needed to reflect the cultural 'norms' New Zealanders recognise as their own and to be quintessentially New Zealand without being cliché. Animation proved to be the perfect technique to achieve this goal, while creating a high level of engagement with the audience.
Launching with a 60-second TVC, viewers will enter a unique world that feels very familiar yet blurs the boundaries between what is real and imaginary.
Donna Williams, marketing and communications manager, NZI expands: " The challenge we set for Draftfcb was to ensure the campaign demonstrated our deep understanding and appreciation for small business in New Zealand, and encouraged businesses to ask their broker for NZI by name. We're excited by the result and believe it will resonate well with our target market."
In an innovative approach to insurance category advertising, the ever-present risk faced by Kiwi businesses has been symbolised by a 'possessed' office chair that moves from business to business, creating havoc at every step. The outtake is that bad things happen when least expected so it's important to be prepared in advance and to be supported by a trusted insurance partner.
The animated town, 'Port Avon', has allowed the creation of a wealth of assets to deploy through an integrated campaign across multiple media channels. The richness of the creative execution will also give the campaign longevity, allowing NZI to use it as a platform to further engage customers into the future.
Toby Sellers, Group Account Director, Draftfcb, says, "Draftfcb has prioritised getting under the skin of Kiwi culture. We use these insights to create engaging story telling that helps our clients to connect in real and powerful ways with their audiences and motivate change.
"With NZI, we set out to celebrate life in a contemporary New Zealand town and to demonstrate an understanding of the many risks faced by small business - NZI's core customer base and the backbone of the country's economy."
The campaign aired across New Zealand TV on Sunday 25th August across all channels. The visual world from the TV spot will be translated into other campaign assets such as digital, print, direct and ambient.
Credits:CLIENT
Karl Armstrong – Executive General Manager
Donna Williams – Marketing and Communications Manager
Amanda Watts – Brand and Communications Manager
Draftfcb
James Mok – Asia Pacific Executive Creative Director
Tony Clewett – Executive Creative Director
Regan Grafton – Executive Creative Director
Kelly Lovelock – Senior Creative
Hywel James – Senior Copywriter
Pip Mayne – Head of Content
Toby Sellers – Group Account Director
Michelle Koome – Account Director
David Thomason – Planning Director
Hilary Dobson – senior Planner
Assembly
Damon Duncan - Director
Rhys Dippie – Technical Director
Amanda Chambers - Producer
The Good, the Bad and the Ugly – purchase song details
Ennio Morricone - Composer
Franklin Road Rocks - Jonathan Hughes – music clearance company
Liquid Studios / Peter Van Der Fluit –composition of music
Tamara O'Neill - producer
Brendon Morrow – engineer
Media Agency
SpaceStation – media agency
Amanda Cater – Media Director
About Draftfcb
Draftfcb places equal emphasis on creativity and accountability, science and art. We are made up of a diverse, passionate group of thinkers, creators, poets, artists & technologists devoted to creating brilliant ideas that change behavior. With nearly 140 years of combined expertise, Draftfcb has roots in both consumer advertising and behavioral, data-driven direct marketing. Our worldwide network now spans 151 offices in 90 countries, with nearly 8,600 people, and is part of the Interpublic Group of Companies (NYSE:IPG). For more information, visit
www.draftfcb.com
.