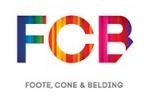 FCB Worldwide,
New York
Follow
Update
100 West 33rd Street
New York, New York 10001-2900
United States
Phone: 212 885-3000
Fax: 212 885-3300
GOLIN HARRIS PARTNERS WITH DRAFTFCB ITALY TO OPEN OFFICE IN MILAN AND LAUNCH CREATIVE DIGITAL OFFERING
September 4, 2013
GolinHarris
, a leading global communications agency, and member of the Interpublic Group of Companies (NYSE: IPG), announced today the addition of a new office in Milan to serve clients in Italy and Europe. Draftfcb veterans Franco Ricchiuti and Diego Ricchiuti have been appointed president and managing director, respectively. In addition to leading Golin's operations, both will retain their roles as president and EVP, chief growth officer, of
Draftfcb Italy
.
"GolinHarris Italy has been designed for the digital world," said Matt Neale, president, GolinHarris EMEA. We're coupling our real-time marketing, social media and public relations capabilities with Draftfcb's digital and creative clout; it's a powerful proposition."
"By joining forces with GolinHarris, we are immediately able to offer our current clients the most advanced, global network of real-time engagement centers, The Bridge, and social media expertise," said Franco Ricchiuti. "Unlike other agencies' offerings,
The Bridge
is more than a social media listening center, it's part production studio. Teams aren't just listening or pitching stories, they are also focused on creating hyper-relevant content based on insights for clients in real-time. No one else in the Italian market has this capability."
Diego Ricchiuti added: "The Bridge, along with Golin's innovative g4 model is a compelling differentiator that will help us attract new clients and top talent."
The agency's
g4 model
is organized around four specialist communities: strategists, creators, connectors and catalysts. It is an integrated approach that delivers what's most important to clients today: insights, ideas, engagement and integration. Nicola Rovetta has been appointed as creative director.
Rovetta, another Draftfcb vet, will relinquish his role as creative director for Draftfcb, Milan. He will join GolinHarris's creator community and will report to Charlie Coney, creative director, GolinHarris EMEA.
"Consumers and stakeholders expect brands to be able to speak to them in real time with the appropriate brand voice," said Rovetta, "Creating this content for the Italian market will be my immediate focus."
About GolinHarris
GolinHarris is a global strategic communications and public relations firm with 39 offices around the world. For more than 50 years, GolinHarris has helped build, shape and reinvigorate some of the greatest brands including McDonald's, Unilever, Toyota and Nintendo of America. The firm is widely recognized for excellent client service and as one of the best agencies to work. The agency was named the Holmes Report 2013 Agency of the Year and 2013 UK Agency of the Year. In addition, the agency was awarded the Gold Medal in PRWeek's 2012 Global Agency Report Card and named PRWeek's 2012 International Consultancy of the Year. GolinHarris is a member of the Interpublic Group of Companies (NYSE: IPG). Additional information can be found at
www.golinharris.com.
About Draftfcb
Draftfcb places equal emphasis on creativity and accountability, science and art. We are made up of a diverse, passionate group of thinkers, creators, poets, artists & technologists devoted to creating brilliant ideas that change behavior. With nearly 140 years of combined expertise, Draftfcb has roots in both consumer advertising and behavioral, data-driven direct marketing. Our worldwide network now spans 151 offices in 90 countries, with nearly 8,600 people, and is part of the Interpublic Group of Companies (NYSE:IPG). For more information, visit
www.draftfcb.com
.