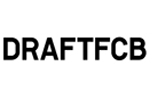 Draftfcb Worldwide,
New York
Follow
Update
100 West 33rd Street
New York, New York 10001-2900
United States
Phone: 212 885-3000
Fax: 212 885-3300
DRAFTFCB WINS BIG AT SPIKES ASIA 2013"Driving Dogs takes out Grand Prix in PR"
September 17, 2013
Draftfcb New Zealand last night continued its winning streak by taking home nine gongs including a Grand Prix and five Gold awards at the 2013 Spikes Asia Festival in Singapore.
MINI/SPCA's global hit campaign "
Driving Dogs
" won:
• Grand Prix award: PR
• Gold award: PR – Best Use of Media Relations
• Gold award: Branded Content & Entertainment – Best Integrated Content Campaign
• Gold award: Digital – Community Applications
• Gold award: Outdoor – Stunts and Live Advertising
• Bronze award: Direct – Best Use of Other Digital Platforms in a Direct Campaign
Prime TV's "
Call Girl
" campaign took home three metals including:
• Gold award: Radio – Use of Radio as a Medium
• Silver award: Radio – Consumer Services
• Silver award: Promo & Activation – Best Use of TV or Radio in a Promotional Campaign
"We're incredibly proud of the industry recognition these two campaigns have received on a local, regional and global scale," said Asia Pacific's Executive Creative Director James Mok. "They both achieved remarkable national engagement with results to back up what were rebellious creative ideas," he added.
The Spikes Asia awards haul comes on the back of strong wins for the campaigns this year at Cannes Lions, D&AD, New York Festivals, One Show, CLIO's and more.
About Draftfcb
Draftfcb places equal emphasis on creativity and accountability, science and art. We are made up of a diverse, passionate group of thinkers, creators, poets, artists & technologists devoted to creating brilliant ideas that change behavior. With nearly 140 years of combined expertise, Draftfcb has roots in both consumer advertising and behavioral, data-driven direct marketing. Our worldwide network now spans 151 offices in 90 countries, with nearly 8,600 people, and is part of the Interpublic Group of Companies (NYSE:IPG). For more information, visit
www.draftfcb.com
.