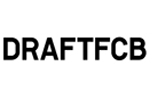 Draftfcb Worldwide,
New York
Follow
Update
100 West 33rd Street
New York, New York 10001-2900
United States
Phone: 212 885-3000
Fax: 212 885-3300
OREO HELPS CHEER UP LUNCHBOXES
September 5, 2012
Draftfcb in London has launched a new print, outdoor and TV campaign to promote the new Oreo Snack Packs, with two-biscuit portion packs that are ideal for lunchboxes*.
"The Snack Packs are a simple way for mothers to bring a moment of fun to their loved ones even when they're not around," said Toby Bevans, senior brand manager for Oreo UK.
The TV campaign develops the family scenarios first seen at the beginning of the year. As the central character attempts to pilfer one of his child's prized Oreo biscuits, she rebukes him with the fact that the two biscuits cannot be shared or separated as they are best friends.
"Pixie Davies continues to charm in the ongoing father and daughter Oreo saga. Even though Oreo is now conveniently available in the two-biscuit Snack Packs, Dad is still having difficulty getting his hands on one," stated Draftfcb in London's Head of Creative Alistair Ross.
The press and outdoor ads feature a smiling lunchbox happy to welcome Oreo Snack Packs that will "Cheer up your lunch." The simple visual and cheerful tone is aimed at mums who want to make their family's lunch more playful.
The work will run throughout September to coincide with the start of the school year and marks further extension of the Oreo line, which includes Oreo, Oreo Double Stuff and Mini Oreo. Oreo Snack Packs are available in Original and Chocolate Crème flavours in multipacks of ten.
*as part of a varied and balanced lunchbox.
Project name: Oreo Lunchbox
Client: Toby Bevans, Senior brand Manager, Oreo UK
Creative agency: Draftfcb
Creative Director: Alistair Ross
Copywriter: James White (Press & OOH)
Art director: Henry Finnegan (Press & OOH)
Planner: Shula Sinclair
Media agency: PHD
Media planner: Jonathan Greenfield
Production company: Bare Films (TVC)
Director: Bruno Chiche (TVC)
Post-production: Nice Biscuits (TVC)
Audio post-production: ClearCut (TVC)
Producer: Louisa Moxley
Company Profile
With an equal focus on creativity and accountability, Draftfcb is committed to producing brilliant ideas that change consumer behavior. As a global, fully integrated marketing communications agency operating against a single P&L, Draftfcb provides clients with highly collaborative, channel-neutral thinking that delivers engagement and, most importantly, action. With nearly 140 years of combined expertise, Draftfcb has roots in both consumer advertising and behavioral, data-driven direct marketing. The agency's corporate leadership team includes Howard Draft, executive chairman; Laurence Boschetto, CEO and president; Jonathan Harries, vice chairman emeritus & executive advisor, global creative; and Neil Miller, chief operating officer. The Draftfcb network spans 150 offices in 90 countries and employs nearly 9,000 people. The agency is part of the Interpublic Group of Companies (NYSE:IPG). For more information, visit
www.draftfcb.com
.