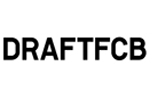 Draftfcb Worldwide,
New York
Follow
Update
100 West 33rd Street
New York, New York 10001-2900
United States
Phone: 212 885-3000
Fax: 212 885-3300
Draftfcb Welcomes New Affiliate Agency in Sweden
September 19, 2012
s officially welcomed a new affiliate agency in Sweden, which will now be known as Fältman & Malmén + Draftfcb, effective immediately.
Founded in 1965, Fältman & Malmén has a long history of operating as a full-service agency that offers complete communication solutions with expertise in advertising, design, direct marketing and digital. The agency also shares similar cultural values with Draftfcb given the emphasis both agencies place on creativity and accountability.
Draftfcb's recently appointed Regional President for Europe Kate Howe will work closely with the Swedish agency's existing management team led by Fred Raaum, client services director; Mats Ekberger, client services director; Charlotte Törnqvist, new business director; and Magnus Fältman, creative director. This will help bolster both agencies' commitment to grow their clients' business in the Nordic region through inspiring creative ideas that change consumer behaviour.
The agency, which already works with clients like Swedavia Swedish Airports, Hewlett Packard, Siemens, Malaco Leaf and The National Museum, will also manage Beiersdorf's brands in Sweden, Denmark, Norway, Finland and Iceland, as well as any other Draftfcb clients with needs there. Draftfcb has served as Beiersdorf's lead global agency since 2010.
Howe said, "Fältman & Malmén was aligned so closely with Draftfcb's vision of a communications landscape where outstanding creative delivers results with real impact that we couldn't think of a better agency to represent us in the market. The team possesses expertise in abundance and they are already so easy to work with that I'm confident we will go from strength to strength together."
Fältman commented, "Our ambition has always been to become a world-class integrated agency so we are thrilled Draftfcb, a network with a strong commitment to brilliant creative work that get results, has given us this opportunity. We look forward to exploring the exciting possibilities at this new stage in our history."
About Draftfcb
With an equal focus on creativity and accountability, Draftfcb is committed to producing brilliant ideas that change consumer behaviour. As a global, fully integrated marketing communications agency operating against a single P&L, Draftfcb provides clients with highly collaborative, channel-neutral thinking that delivers engagement and, most importantly, action. With nearly 140 years of combined expertise, Draftfcb has roots in both consumer advertising and behavioural, data-driven direct marketing. The agency's corporate leadership team includes Howard Draft, executive chairman; Laurence Boschetto, CEO and president; Jonathan Harries, vice chairman emeritus & executive advisor, global creative; and Neil Miller, chief operating officer. The Draftfcb network spans 150 offices in 90 countries and employs nearly 9,000 people. The agency is part of the Interpublic Group of Companies (NYSE:IPG). For more information, visit
www.draftfcb.com
.
About Fältman & Malmén + Draftfcb
As a full-service agency, Fältman & Malmén + Draftfcb offers complete communication solutions that both create sales today and build long-term brand value. By bringing together competence in advertising and expertise in design, direct marketing and digital media, the agency develops communication for its Nordic clients where focus is on the brand. Fältman & Malmén + Draftfcb is located in Stockholm with nearly 40 employees spanning a micro network covering the whole Nordic region.