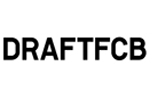 Draftfcb Worldwide,
New York
Follow
Update
100 West 33rd Street
New York, New York 10001-2900
United States
Phone: 212 885-3000
Fax: 212 885-3300
DRAFTFCB APPOINTS CONSTANTIN KALOFF TO GLOBAL EXECUTIVE CREATIVE DIRECTOR ON BEIERSDORF ACCOUNT<br><br>Kaloff is joining the global Beiersdorf team lead by Erika Darmstaedter
October 3, 2012
Constantin Kaloff has been hired as global executive creative director on Draftfcb's Beiersdorf assignment, which spans more than 90 countries worldwide, effective immediately.
In this new role, Kaloff will partner with Erika Darmstaedter, the account's global business leader; Gaby Bell, global planning director; and the extended global team working on the account from the agency's Hamburg office, where Beiersdorf's world headquarters are based. He will report to Jonathan Harries, vice chairman emeritus and executive advisor, global creative.
Darmstaedter said: "Constantin is a high-profile creative director who strongly believes that the right combination between a consumer insight and a product truth, packaged in the brand values, is key to great creative campaigns. He is passionate about story-telling that travels different channels and cultures, and great and well-crafted ideas that change consumer behaviour."
She added: "Constantin is the right creative leader to help grow Beiersdorf's business moving forward."
Kaloff's experience spans 30 years having worked for highly creative agencies such as Scholz & Friends, Lowe, Springer & Jacoby, and Jung Von Matt as copywriter, creative director and more recently managing director, creation. During that time, he has helped build great German and global brands such as Saturn, Guhl, German Rail, Tchibo, Rexona, Nestlé, Kraft, Ferrero, BMW, Loewe, ERGO Insurances, WWF and Mercedes-Benz. Kaloff has been honoured with some of the industry's highest awards, including Cannes Lions, One Show, Clio and German Art Directors Club among others.
"I am very excited by the creative potential of Beiersdorf's prolific portfolio and cannot wait to join the team in supporting and enhancing Draftfcb's fully integrated model," said Kaloff.
Kaloff replaces Rob Nielsen who left the role earlier this year to spend more time with his family back in the UK.
About Draftfcb
With an equal focus on creativity and accountability, Draftfcb is committed to producing brilliant ideas that change consumer behaviour. As a global, fully integrated marketing communications agency operating against a single P&L, Draftfcb provides clients with highly collaborative, channel-neutral thinking that delivers engagement and, most importantly, action. With nearly 140 years of combined expertise, Draftfcb has roots in both consumer advertising and behavioral, data-driven direct marketing. The agency's corporate leadership team includes Howard Draft, executive chairman; Laurence Boschetto, CEO and president; Jonathan Harries, vice chairman emeritus & executive advisor, global creative; and Neil Miller, chief operating officer. The Draftfcb network spans 150 offices in 90 countries and employs nearly 9,000 people. The agency is part of the Interpublic Group of Companies (NYSE:IPG). For more information, visit
www.draftfcb.com
.