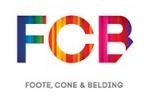 FCB Worldwide,
New York
Follow
Update
100 West 33rd Street
New York, New York 10001-2900
United States
Phone: 212 885-3000
Fax: 212 885-3300
Fish Leong Stars in Uni-President Group and Draftfcb Campaign for Yin Yang Si Ji
October 11, 2012
China's giant Uni-President Group and Draftfcb have launched a major interactive and direct campaign for soft drink brand Yin Yang Si Ji, starring singing sensation Fish Leong who tells a true story about a major personal loss in her career.
It is Draftfcb's latest work for Uni-President, which began operating in the China in 1992 and has become one of the country's leading beverage and instant noodle manufacturers. The company's principal beverage products are its range of teas and juice drinks. Yin Yang Si Ji translates to mean Four Seasons.
Central to the new Draftfcb campaign are two seven-minute micro-movies, starring Fish Leong, about how important it is for people to tell that they love someone. The compelling stories in the microfilms end with a link to Yin Yang Si Ji website where people can send a message to a loved one and the person who receives the message also gets a free product sample. The campaign's target markets are students and white collar workers age 20-35.
The first microfilm tells the story of a young girl who wants to become a great singer. Her father becomes her coach and number one fan. Her promise to her father is that when she is famous her father would be in the front row to see her perform. When that moment finally arrives an empty seat shows that her father did not make it to the concert. The film in fact is a true story of Fish Leong's career and loss of her father.
In the second film Fish Leong plays a wife whose husband loses his job, but is too proud to tell her about his situation. He takes on tough, part-time work but one night working as a taxi driver he is assaulted and Fish Leong's character finds him. Their conversation and reactions are highly emotional as the film finishes with the link to the Yin Yang Si Ji site.
Draftfcb is using extensive point of sale media to promote the campaign in-store, as well as online media including blogger outreach to bring people to the micro sites.
Fish Leong is well-known across China as the "Queen" of love songs in the Chinese-speaking world". She has sold in excess of 17 million albums and her accolades include "Best Female Singer of Chinese Songs Worldwide".
Links:
A. Father & daughter:
http://v.youku.com/v_show/id_XNDUxMzkzOTIw.html
B. Husband & wife:
http://v.youku.com/v_show/id_XNDUxNzY3MjY0.html
Credits:
Creative Team – Eric Sun / Eddie Wong
Account Team – Anthony Zhao / Carol Zhao / Rick Hou
Production Team – Robin Chen / Alen Sun
Film Director – Weiming Wang
Production House – Fish Film
About Draftfcb
With an equal focus on creativity and accountability, Draftfcb is committed to producing brilliant ideas that change consumer behavior. As a global, fully integrated marketing communications agency operating against a single P&L, Draftfcb provides clients with highly collaborative, channel-neutral thinking that delivers engagement and, most importantly, action. With nearly 140 years of combined expertise, Draftfcb has roots in both consumer advertising and behavioral, data-driven direct marketing. The agency's corporate leadership team includes Howard Draft, executive chairman; Laurence Boschetto, CEO and president; Jonathan Harries, vice chairman emeritus & executive advisor, global creative; and Neil Miller, chief operating officer. The Draftfcb network spans 150 offices in 90 countries and employs nearly 9,000 people. The agency is part of the Interpublic Group of Companies (NYSE:IPG). For more information, visit
www.draftfcb.com
.