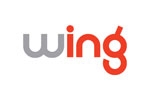 Wing,
New York
200 5th Avenue 4th floor
New York, New York 10010
United States
Phone: 212 500-9400
Fax: 212 500-9483
Country Phone Code: 1
Philosophy & Competitive Advantages
Our creative process is directly tied to our strategic planning process. Our creative is the result of a unique consumer insight and a creative brief that leads the idea generation process. We view the creative process as one that is collaborative and multidisciplinary, taking us not only to an advertising idea, but to a BIG BRAND IDEA that can be taken to all other communications and customer touch points.
This BIG BRAND IDEA is based on a target strategic driver which is defined and isolated by bringing together customer insights relative to the category and product, the target group and the brand. This strategic driver becomes the link among the defined insights to create relevance between the overriding brand essence and our Hispanic target.
Network Description
Alain Groenendaal (President & CEO):
Alain has worked with local and multinational clients such as McDonald's, Best Buy, Shell, P&G, Citibank, FedEx, Diageo, Gatorade, Walt Disney and Visa while leading projects in the US, Brazil, Chile, Puerto Rico and other international markets. Before joining wing, Alain was most recently the General Manager of la comunidad. a Miami-based creative shop, and before then, he he held several senior roles at Leo Burnett.
Enrique Dussan (VP of Communication Planning):
Enrique has spent 24 years in the advertising industry, holding a host of senior media positions. Skilled in media planning and management for both the US Hispanic and Latin American markets, he has worked on such blue-chip accounts such as Rite-Aid, Moen, Domino's Pizza, J&J, Hilton Hotels, Payless, Toyota, Miller, FedEx, Visa, Pepsi and Bacardi among others.
Gustavo Asman (Chief Creative Officer):
Gustavo comes with extensive Creative Director experience at such agencies as JWT, Pragma/FCB, Ogilvy and Mather, BBDO/Argentina & Saatchi & Saatchi (Peru). Former clients include Nike, Fanta, Nabisco, Ford, Kodak, IBM, P&G, American Express, Volkswagen and others.
Lee Maicon (VP/ Head of Strategy): Lee brings over 15 years of experience in advertising and media, leading strategic planning for brands in the global, US Hispanic and general markets. Brands worked on include Coca-Cola, Miller, Sam's Club/Wal-Mart, Nestea, Colt 45 and Heineken.
Ana Franco (Account Director): Ana has led account teams for IBM, Telefonica, Terra, Miller, Schieffelin & Somerset, Bacardi, Nestle among others. She joins wings after an extensive career at top agencies in the US and abroad: FCB Tapsa Madrid, Ogilvy & Mather, LatinWorks and McAnn Erickson.
Local Representation
Wing is a wholly owned subsidiary of Grey Global Group, which in turn is wholly owned by WPP Group PLC, a publicly traded corporation:
Alain Groenendaal (President & CEO)
Andrew Speyer (VP, Head of Planning)
Gustavo Asman (Chief Creative Officer)
Enrique Dussan (VP, of Communication Planning)
Tania Salter (VP, Head of Production)
Trade Organizations
AAAA
AAF
AWNY
International Advertising Association (IAA)
The Ad Club
The Art Directors Club (ADC)
The Conference Board
The One Club (One Club)