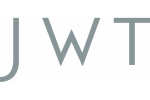 466 Lexington Avenue 4th Floor
New York, New York 10017-3185
United States
Phone: 212 210-1167
Toll-Free Number: 877 665 8768
Fax: 212 210-1097
Philosophy & Competitive Advantages
Our mission is to help our clients advance employee engagement. We know that an engaged workforce directly contributes to business success and we believe that marketing communications can contribute mightily to the productivity of the individual. Through effective targeting and use of the various new media, we can efficiently recruit talent across your enterprise and around the world, as well as help employees understand their role in shaping a company which in turn helps employees and companies thrive.
Network Description
WPP is one of the world's largest communications services groups, employing 110,000 people.
Local Representation
WPP holds over 2,000 offices in 106 countries.