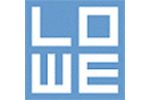 Lowe New York,
New York
Follow
Update
250 Hudson Street
New York, New York 10013
United States
Phone: 212 605 8000
Fax: 212 605 5840
Philosophy & Competitive Advantages
Lowe believes the greatest service we can render a client is the power of a High Value Idea. High Value Ideas are based on a profound understanding of the problem. They are brilliant, long lasting, enduring and persuasive in all media. These ideas are marketing assets capable of crossing cultural, physical and media boundaries and have profound economic value for our clients. Some examples of the High Value Ideas we have created with our clients include: Johnson & Johnson- Having a Baby Changes Everything, Milk- The Milk Mustache, and Stella Artois- Worth Any Sacrifice. Our clients include many important global marketers, such as Unilever and Johnson & Johnson. Our US client base is equally stellar, including Sharp, XM, Milk, Perdue and more. Lowe NY is one of the cornerstones of Lowe Worldwide, a full-service marketing communications agency with over 180 offices in 80 countries.
Network Description
Lowe New York is the headquarters for the global Lowe network. As a network we service five of the top ten largest global advertising clients.

Number of countries where represented: 92
Europe: 35
Americas: 21
Africa: 20
Asia & Middle East: 14
Oceania: 2

Local Representation
Lowe's sole full-service U.S. office is based in New York. To address the local advertising needs of key clients, we also have a network of service offices in Boston, Atlanta, Washington, Chicago and Los Angeles.
Trade Organizations
American Association of Advertising Agencies (AAAA)
American Advertising Federation (AAF)
Business Professional Advertising International (BPA)
Ad Council
The Ad Club
The One Club (One Club)
Advertising Education Foundation
Advertising Women of New York
The Ad House of Manhattan