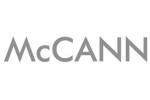 McCann Erickson New York,
New York
Follow
Update
622 Third Avenue
New York, New York 10017
United States
Phone: (+1) 646-865-2000
Fax: (+1) 917-661-3311
Ad Council - "G.A.M.E" - McCann Erickson New York
G.A.M.E
Ad Council
Ad Council
McCann Erickson New York
United States
G.A.M.E
| | |
| --- | --- |
| Product Category | Public Safety, Health & Hygiene |
| Language | English |
| Date of First Broadcast/Publication | April 2013 |
| Media Type | Case Study |
| Length | 130 Seconds |
The Greatest Action Movie Ever
Concept
The Ad Council is joining forces with BAM! Body and Mind and KIDZ BOP to premiere The Greatest Action Movie Ever (G.A.M.E), a kid-targeted film offering fun ways to channel the inner action hero and take steps towards a more active and nutritionally-balanced lifestyle. Starring Ryan Ochoa of the hit Disney XD series Pair of Kings, the first half of the six-minute long G.A.M.E. film will premiere on Sunday, April 14 on Disney XD as part of Disney's Magic of Healthy Living , an initiative that inspires kids and families to lead healthier lifestyles. Audiences will then be directed to Centers for Disease Control and Prevention's BAM! Body and Mind website, BAM.gov, to see the second part of the film and access additional health-related resources. The full-length film will also be featured on KIDZBOP.com and Disney.com. Created pro bono by McCann Erickson New York, the movie is the result of a two month-long contest that invited kids ages 5-18 to submit videos on KIDZBOP.com that showcase their action moves and healthy eating habits in one of nine different scripted scenes. Kids everywhere had the opportunity to upload their audition videos to KIDZBOP.com, the leading safe social network and video sharing site for kids and tweens with over 1.4 million registered users. More than 1,300 kids submitted videos and auditioned for the film, and over 5,000 kids cast their vote to select real kids from across the nation to star in G.A.M.E. alongside Ryan Ochoa.