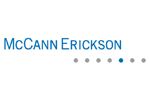 McCann Erickson New York,
New York
622 Third Avenue
New York, New York 10017
United States
Phone: 646-865-2000
Fax: 646 865-3399
Country Phone Code: 1
IKEA Appoints McCann As Global Agency of Record for IKEA.com
October 27, 2011
New York, October 27, 2011- IKEA, named Advertiser of the Year at the Cannes Lions Festival of Creativity, today announced the appointment of McCann as the global agency of record for IKEA.com following a competitive review. This appointment marks the second global IKEA assignment for McCann this year. In August, IKEA named McCann as global agency of record for the iconic IKEA catalog, with a remit to enhance the catalog with technology and storytelling. Prior to these assignments, IKEA had never appointed a global agency of record for any aspect of their marketing communications.
McCann will be responsible for rethinking and redesigning the IKEA.com site and user experience on a global scale, and will work closely with IKEA's in-house digital team based at IKEA offices in Helsingborg and Älmhult, Sweden.
"McCann understands our business and our culture," said Lena Simonsson Berge, Head of Global Communications for IKEA. "This fact, combined with their digital and storytelling capabilities, makes them the perfect choice for this critical assignment."
McCann has made a significant investment in digital in recent months, adding developers, technologists, UX and IA specialists, designers, social strategists and digital project managers alongside critical hires such as Vice Chairman and Executive Creative Director Andreas Dahlqvist, Global Chief Innovation Officer Matt Freeman, Executive Creative Director Natalie Lam, EVP of Innovation Tim Harris and Mark Fallows, who leads the Creative Technology Group. This appointment marks a new chapter in McCann's transformation story, with digital now firmly at the core of its offering.
Linus Karlsson, Chief Creative Officer of McCann NY and London said, "IKEA is one of the world's best brands with a shopping experience that is unmatched. A trip to the IKEA store is an adventure and it is a step into the story of IKEA. That kind of experience needs to exist wherever the consumer encounters the brand. We have been working to infuse the catalogue with new ways to engage with the IKEA story. We will now bring that same experience to the one's online and mobile life."
For more information, contact:
Joe Benarroch
SVP, Global Director, Corporate Affairs
McCann Worldgroup
622 Third Avenue
New York, NY 10017
O +1.646.865.2167
M +1.773.405.1252
joe@mccann.com
McCann Worldgroup Australia Acquires SMART
September 28, 2011
Creative Powerhouse Becomes McCann Erickson Australia
New York, NY September 28, 2011 – McCann Worldgroup Australia announced today the
acquisition of SMART, an award-winning creative shop and one of the largest independent ad
agencies in Australia and New Zealand. The combined operation will make McCann Erickson one of
Australia's largest agencies. The new entity assumes the name McCann Erickson Australia and will
operate in the current McCann Worldgroup offices.
SMART is owned and led by CEO Ben Lilley, Executive Creative Director John Mescall and Managing
Partner and National Planning Director Ashley Farr. SMART has offices in Melbourne, Sydney,
Queensland and Auckland and has extensive experience across a range of local and global clients
including adidas, ANZ Bank, Coca Cola, Dulux, Ferrero, Levi's, News Limited, SEEK, Specsavers,
Unilever, Vodafone and numerous government agencies.
Effective immediately, Ben Lilley assumes the role as Chief Executive Officer of the combined
operation, replacing Chris Mort. Ashley Farr will oversee the Sydney office and lead the planning
discipline.
Commenting on the leadership transition, Chris Mort said, "McCann is an organization with a
unmatched global heritage and is a brand-building partner to many of the most sophisticated and
famous marketers in the world. Ben and the outstanding team at SMART are an exceptional
complement to our network and this partnership further propels the transformation of McCann
Worldgroup across a significant market."
Charles Cadell, Regional Managing Director McCann Worldgroup SEA and Australasia commented,
"SMART has an amazing reputation and is famous for its irreverent, youthful and exuberant
advertising and its vibrant media footprint. The collective genius of SMART's exceptional local
expertise combined with the scale of McCann Worldgroup provides an even greater foundation to
produce groundbreaking work from the local to the global stage. SMART considers itself a
"borderless" agency that fits in seamlessly with the McCann Worldgroup mission of integration."
CEO Ben Lilley said: "SMART has proudly been an independent agency with an outstanding track
record of growth and creative excellence over the last ten years. Uniting with McCann Worldgroup
was the perfect next step in our evolution. Our aspirations, vision and principles are absolutely
aligned. The combined competencies of our agencies coupled with the global footprint of McCann
Worldgroup creates an unrivalled strategic and creative offering across the Australian and New
Zealand markets."
----------------------------------------------------------------------------------------------------------

About SMART:
SMART was founded by in 2000 by Lilley and two partners, all under 30, who wanted to create a "borderless"
and integrated alternative to the big agencies each of them had worked for. The agency grew quickly,
producing irreverent, brash, kinetic and surprising work. The agency is not afraid to offend or cause
controversy. A famous campaign for Coca-Cola's Mother Energy Drink features rocket-propelled bumper cars
and multiple superfluous explosions that produced numerous complaints. An ad for Australia's apple growers
presented petty, small-minded healthcare professionals who worry that healthy, apple-chomping patients will
deprive them of their livelihood. The agency has generated great local media exposure for its works and also its
provocative guerilla stunts.
CEO – and former creative director -- Ben Lilley studied economics and psychology and has used that
background to carve a deep understanding of the maverick Australian psychographic profile. The agency has
won dozens of creative awards on a local, regional and global basis. The shop has gained accolades from the
general press. According to a 2004 B&T/Stopgap Marketing Employer of the Year Survey, SMART was named
alongside IBM Australia as among the top marketing employers in the country. SMART has achieved strong
year-over-year growth through organic and new business wins and an aggressive campaign of acquisitions,
sometimes buying out agencies against whom it had competed head-to-head.

----------------------------------------------------------------------------------------------------------
About McCann Worldgroup
McCann Worldgroup delivers marketing solutions that transform brands and grow businesses. The company is
comprised of a collaborative roster of best-in-class agencies that emphasize creativity, innovation, and
performance, including McCann Erickson (the world's largest advertising agency network); MRM (digital
marketing/relationship management); Momentum (event marketing/promotion); McCann Healthcare
(professional/dtc communications); WGEXP (global production); UM (media management); Weber Shandwick
(public relations) and FutureBrand (consulting/design).