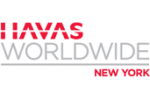 Havas Worldwide New York,
New York
Follow
Update
200 Hudson Street
New York, New York 10013
United States
Phone: (+1) 212 886-4100
Fax: (+1) 212 886-4415
New York Life - "Grandparents" - Havas Worldwide New York
Grandparents
New York Life
New York Life Insurance Company
Havas Worldwide New York
United States
Keep Good Going
| | |
| --- | --- |
| Product Category | Insurance |
| Date of First Broadcast/Publication | 2013 |
| Media Type | Television |
| Length | 17 Seconds |
Story
With the economic decline, public confidence was deeply shaken and people felt an ongoing sense of uncertainty about their futures. This affected the insurance category as households with life insurance declined from a high of 90% to only 77% in 2010.To find our best prospects, we went beyond demographics to uncover an attitude and a distinct mindset among those most likely to purchase life insurance. We found that those who were optimistic – who had a positive outlook on life – were the ones who actually bought life insurance. Their real motivation was not about the fear of loss, but about protecting the good that they have.By defying long-standing category communications conventions and tapping into this basic human truth, Havas uncovered an inspiring idea that connects New York Life to the values of our target while giving the brand an ownable and distinct point of view in a cluttered marketplace. From this idea, a new campaign was born — giving a well-established, traditional brand a fresh, new image."New York Life is the brand that helps perpetuate the good in people's lives."