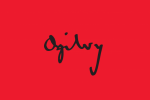 Ogilvy & Mather,
New York
Follow
Update
636 11th Avenue
New York, New York 10036
United States
Phone: 212 237 4000
Fax: 212 208 4528
Environmental Defense Fund - "Polar Bears" - Ogilvy & Mather
Polar Bears
Environmental Defense Fund
Ad Council
Ogilvy & Mather
United States
Polar Bears
Product Category
Environmental & Animal Issues
Media Type
Web Film / Viral
Length
70 Seconds
Awards
ACT Responsible Tributes, 2010 () for
London International Awards - LIA, 2009 (Bronze) for Viral
London International Awards - LIA, 2009 (Bronze) for Public Service/Social Welfare
Cannes Lions International Festival of Creativity, 2009 (Silver Lion) for Viral Video

Concept
Together with the AdCouncil, we urged people to take advantage of mass transit instead of just hopping in a cab. This emotional PSA marries New York street art—made of recyclable plastic bags—with a relevant, global cause.
Problem
Everyone is talking about global warming. But no one stops to think about the ordinary, everyday things they can do to prevent it.