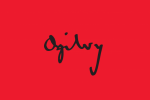 Ogilvy & Mather,
New York
Follow
Update
636 11th Avenue
New York, New York 10036
United States
Phone: (+1) 212 237 4000
Fax: (+1) 212 208 4528
IBM - "IBM - Watson" - Ogilvy & Mather
Ogilvy & Mather
United States
Watson
Product Category
IT Solutions & Professional Networks
Media Type
Case Study
Awards
EFFIE USA, 2012 (Silver) for Software
London International Awards - LIA, 2011 (Gold Winner) for Integrated Campaign
CLIO Awards, 2011 (Gold) for Content and Contact
Cannes Lions International Festival of Creativity, 2011 (Silver Lion) for Best use of live events, stunt and/or celebrity endorsement
Cannes Lions International Festival of Creativity, 2011 (Gold Lion) for Technology & manufacturing

Story
The victory of IBM's Watson system on a three-night special issue of Jeopardy! in February 2011 was years in the making, with daunting challenges to overcome. While the biggest of these were technical – the task of teaching a computer to understand natural language in a high-pressure situation rife with wordplay – there was a significant communications problem to solve, too. Marketing did not build the computer but it did have to maximize the potential impact of Watson on IBM, its brand and its balance sheet. Communications had to create the conditions for Watson to be a phenomenon and for its business impact to be phenomenal – as well as link it to IBM's broader Smarter Planet agenda. 
As we began work on the project, IBM's system was getting better at Jeopardy! but had an image problem. Specifically, "he" resembled a PowerPoint slide and didn't have a name. Qualitative research showed that the public would see him as a threat, as a "killer robot" that would move into white-collar cubicles as robots had done at blue-collar factories. This research also helped us choose the name Watson as an homage to IBM's founder. We knew we should play up two human narratives in that of communications: 1) IBMers like Dr. David Ferrucci and the scientific challenges they overcame using Watson on their team; and 2) the clear human value proposition of Watson – he's not replacing anyone, he's here to help, and once done with Jeopardy! we'll use him to solve many pressing human challenges. 
Concept
We wanted to make humanity the winner and ran an integrated campaign over the course of three months in three different phases: pre-event, during-event and post-event. For phase one we spent two years documenting the creation of Watson, using video to chronicle the human story and explore the underlying technology necessary to make him function. We fed the conversation online by highlighting events, press and provocative thoughts on technology. For phase two we created the public face of Watson – evolving IBM's Smarter Planet icon into his "avatar" to make the computer look friendly and approachable, with different colors and shapes to represent Watson's thoughts and emotions. Phase three required that people understand that a win for Watson was a win for the world.
The three-month Watson campaign was an elaborate and complex coordination of a broad spectrum of moving parts, including but not limited to: a Watson website with an aggregated social activity stream, 22 viral videos, webcasts, a Facebook page, rich media display banners, conversation management in all relevant social media channels, @IBMWatson, events, print, TV and promo videos – including a "Let's Go Humans" full-page ad in the Wall Street Journal on the day of the broadcast – and in the days after the event a print and online campaign explaining why "Humans Win."
Result
The Watson project won Gold and Silver at the Cannes Lions Festival. The Jeopardy! Challenge was the second-most-watched TV show in history, with 34.5MM viewers. Watson received an Echo Governors Award for Strategic Innovation and took home a digital Mixx Silver for the Brand Positioning and Awareness category.
The earned media component driven by social media and PR was immense. With over 10,000 media stories around the world, the PR value was calculated at $50MM. Even more impressive, it resulted in over 1.3 billion impressions across paid, owned and earned channels – including 103MM Twitter impressions and 2.3MM YouTube views.
The commercialization of Watson has created a strong foundation for the future of IBM and their established leadership in what is projected to be $1B+ business in 3–5 years. Watson ultimately sold, leading to a 550% increase in traffic to the IBM site, with over 2,300 validated sales leads – a value of $700MM in opportunity.
IBM remains the No. 2 best global brand according to Interbrand. Its value increased by $5.1 billion over last year, an 8% increase.